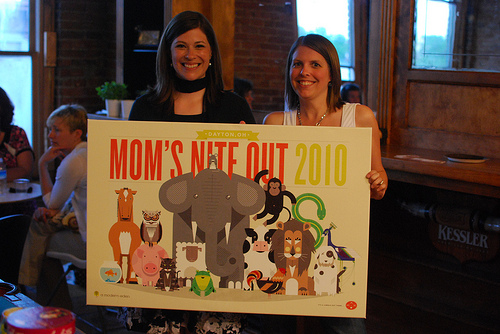 (Thanks for the photo, Kate!)
Thursday night's much-anticipated Mom's Nite Out party was everything my co-planner Tricia and I hoped it would be.  It was SO much fun – a beautiful space full of moms having a great time, relaxing, and being pampered.  Eating dinner they didn't have to cook, having drinks made for them, and winning lots of COOL PRIZES!  Our sponsors, A Modern Eden, Good Samaritan Hospital, The Motherhood.com, Kroger and Subway really hit it out of the park!!  And our wonderful hosts, the crew at FORGE – treated us like queens, and made sure we were comfortable in their beautiful space. See?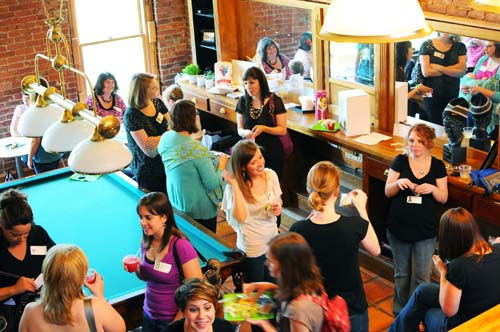 But I am getting ahead of myself. Before we partied, there was the small matter of stuffing the swag bags. And by small I mean NOT SMALL AT ALL! We had a ton of great stuff, including bags provided be eBay and Kroger, and much, much more!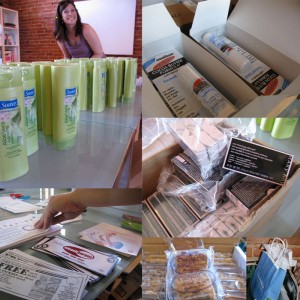 Thanks to all our great swag providers:
Palmer's Cocoa Butter (check out their new website!)
Smashburger Dayton
Bounce Dryer Bar
Hip Fusion Designs (my fave mommy necklaces!)
Paperreka:: stationery design
I Can't Believe it's Not Butter!
Your products made our swag bags phenomenal!
…and back to the FUN!  Here's me talking to two of my fave local ladies, Amy in Ohio and Holly Michael of Good Samaritan Hospital (*cough* birthplace of Jenny Rapson *cough*), who as our Primary Sponsor really helped make the party amazing!  Please note the FORGE guys hard at word in the upper right corner mixing drinks for the ladies!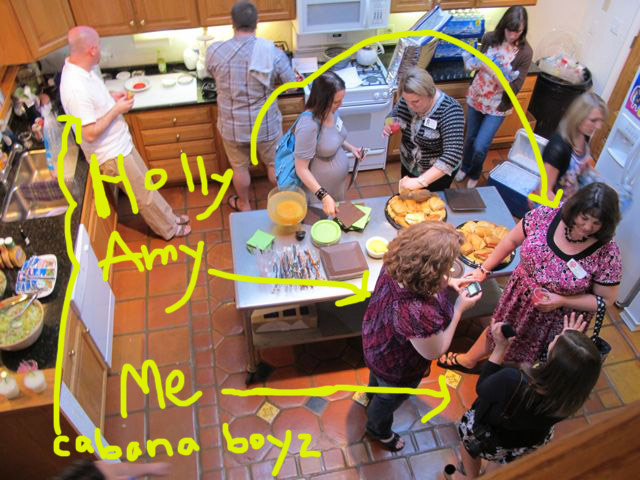 Oh, yes, we had drinks!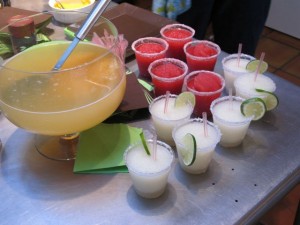 And wonderful, yummy subs and salads from Subway!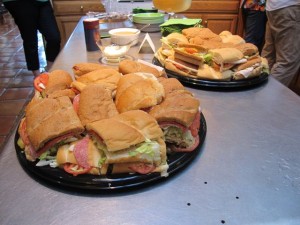 and delicious party trays from Kroger catering: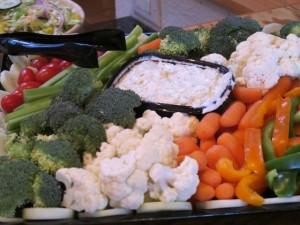 We also had some KILLER prizes!   We had so many, I swear 80% of the guests there won a prize!
But most of all, we had a FUN, carefree, friend-filled night. That's what it's all about!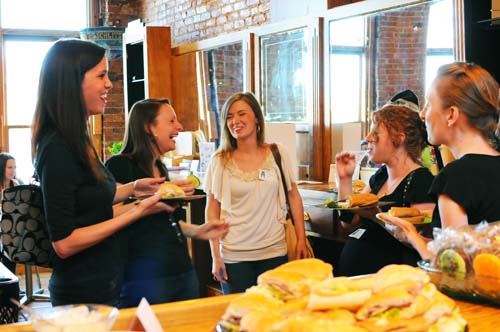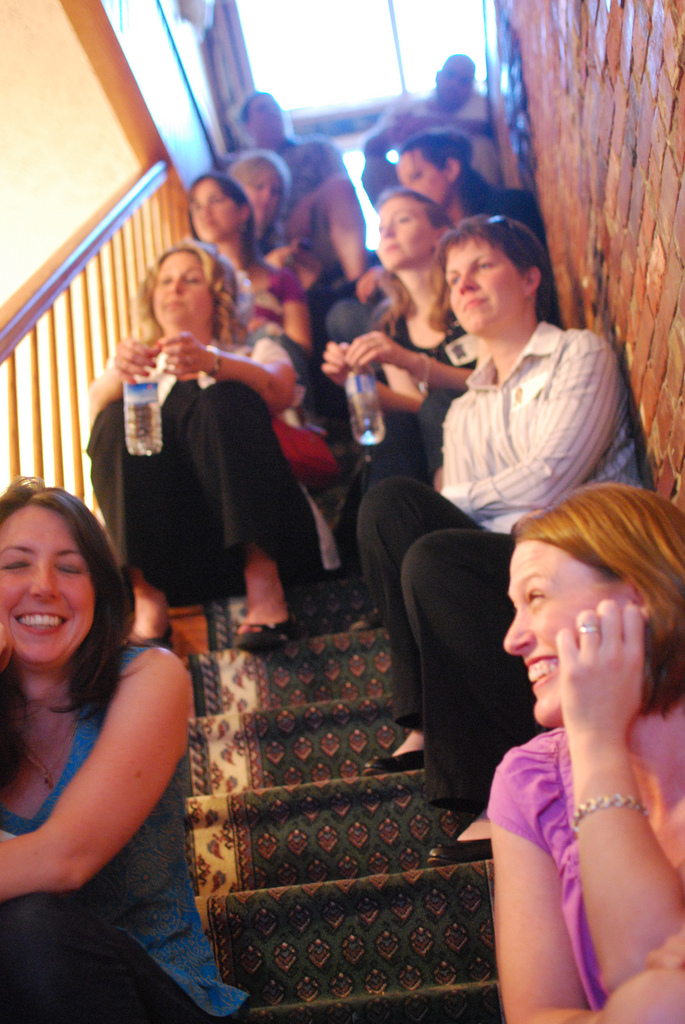 Thanks again so much to our amazing sponsors who made this night of fun and celebration a real treat for us all!
Primary Sponsors:
Secondary Sponsors:
Product Sponsors:
And thanks to all the ladies who attended – we had an AMAZING turnout, sold-out, waiting-list, awesome, awesome, awesome time!! Can't wait 'til next year!