My little Sophie was born with a lot of hair. Until she was five months old, it stuck up like this: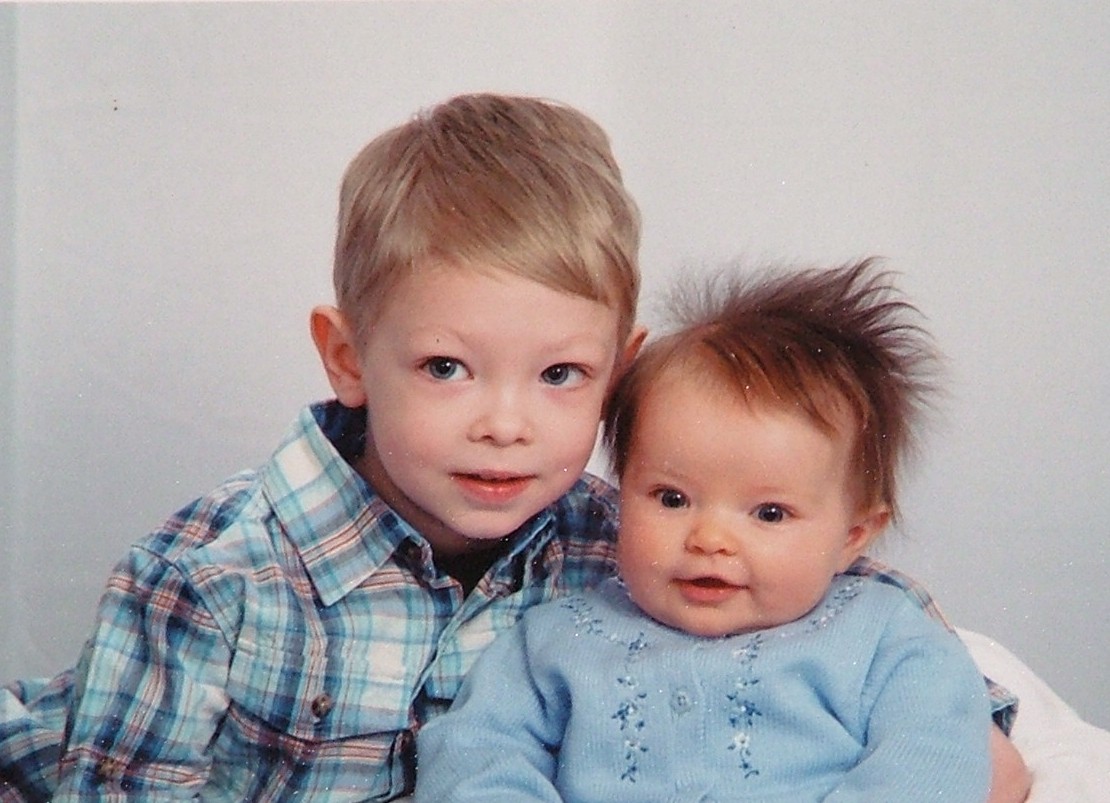 And now that she's two, it's long and glorious:
Her hair is almost always what people comment on when they meet her for the first time. Her hair is her "thing".
Ever since she was able to grab it in her chubby baby fists, Sophie has loved playing with my hair. On our long car ride home from vacation this summer, when she'd get fussy, I'd take my hair out of its ponytail and let her play with it. Every time I buckle her in her car seat to go anywhere, she plays with it while I fasten her buckles.
Lately, she has begun to play with her own hair quite a bit, especially when she's tired. She's a twirler, and every morning wakes up with a huge rat's nest in her hair from where she's twirled it to get herself to sleep. Which is A LOT of fun for both of us later in the day. But she must think it's worth it, because she keeps twirlin' no matter how much it hurts when I brush it out.
This morning after I picked her up out of her crib, we sat down on the couch for our morning snuggle. She cuddled me for a few moments and then sat up and began twirling her hair. Then, with a "lightbulb" smile, she reached for my hair and began twirling it also, mixing my dark brown and her light blonde strands together in honey-hued spiral.
As we sat there, our heads close together, attached for the moment, a real ache came over me. An ache for things to stay like this forever, for her to want to be close to me, for her to find joy in the things we share, even if it's just long hair.
I was once a blonde little girl. So I know she won't stay this way forever. And even though I know there's joy in our relationship ahead, my heart dropped a little when she let go of our hair. As the spiral untwisted, so did a little bit of her babyhood. And the ache, it got a little bit stronger.