Oh, hi! It's Jenny! We can't stop giving stuff away these days! I guess you could say we are really in the holiday spirit!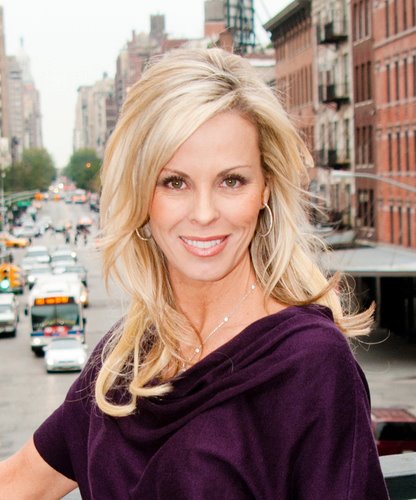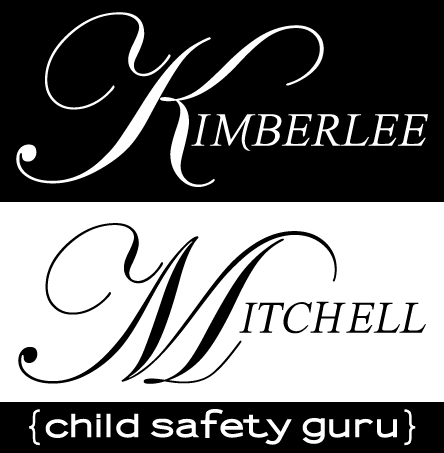 Today we are bringing you a guest post from Kimberlee Mitchell, a child safety expert we've worked with through the American Cleaning Institute for a few months. Kimberlee is so sweet, and such a pro, that when she offered to guest post and provide a giveaway, we said yes because she's a great resource. This post is in no way sponsored, we just really like Kimberlee – and, she has a lot of great things to say! Enjoy, and make sure and check out the sweet giveaway at the end!
5 Budget Conscious Child Safety Tips:
Child Safety Expert & Founder of Boo Boo Busters
Most families are looking for areas where they can cut back and stretch their dollar these days.  I get it; my family is doing the same thing.  Childproofing is not an area that should be omitted because unintentional injury continues to be the #1 cause of death for children between the ages of one and four, according to Safe Kids USA.  Here are five money saving tips for budget conscious parents in need of home childproofing:
1)    Establish Off-Limits Rooms
Locking off certain portions of the house is the most cost effective way to childproof the home.  Just be sure to be militant about not allowing a baby/child into those rooms.  Use a doorknob cover or a top door lock to make the room inaccessible to little ones.  For extra dangerous rooms, such as gym, laundry room, garage and loft, and homes that lack a priority for using safety devices use two barriers of prevention, such as both a door knob cover and top door lock.
2)      Create a Safe Play Zone
Choose an area in your home where your child can be free to roam and then childproof it like Fort Knox.  A common choice for this space is the family "great room" where your whole clan spends the most time together. Gate off this area to limit a child's access out of the room (i.e., block off hallway, stairs, kitchen, etc.) and address all child safety hazards in the room like outlets, coffee table edges and corners, fireplace, entertainment center, flat screen TV, to name a few.
3)      DIY Childproofing
Just like on HGTV, doing it yourself can save you some cash but it does require a bit of skill.  For many folks the task of childproofing can be daunting and frustrating (due to the numerous variables every home presents), so hiring a professional childproofer to do the initial consultation will give you peace-of-mind that all the hazards have been addressed as well as provide a clear blueprint for what needs to be done. Save money by tackling some of the simple tasks on your own (outlet covers, padding, cord cleats/shorteners, wire cover, etc.) to save cash and then leave the "heavy lifting" (i.e., complicated custom gate mounts, Plexiglas installation, window guards, magnetic latches, etc.) to the trained pros!
4)    Start Early & Get Ahead of the Curve
Once baby arrives life seems to go into warp speed, so get an early jump on childproofing and start during pregnancy.  Begin your ongoing education in child safety by reading about it on the web.  Then make an appointment for your in-home consultation with a professional childproofer near you and begin tackling the installation a little bit at a time.  This works like a built in payment plan making it affordable yet still resulting in safety for your baby and peace of mind for mom and dad.
5)    Supervise Baby … at ALL Times
 Childproofing is defined as the use or implementation of child safety devices designed to help parents ensure the health, wellbeing and safety of their baby. A baby monitor is a childproofing device! And it's truly one of my favorite new parent "must haves" because supervision is the best friend of childproofing. Up until recently, hi-tech monitors were too expensive. Yes, audio-only monitors are less pricy but they don't allow you to actually see your baby. The good news is technology has come a long way and so have the prices! VTech's new Safe&Sound® VM333 Baby Monitor offers a pan and tilt camera, full-color video, talk back intercom, LEDs for night vision, expandable up to four cameras for one video parent unit. The wall mounts make it easy to set up the monitors, which make it easier for DIY installation. All this plus lullabies for under $180!  A good video monitor like this one will bring you peace-of-mind like no other child safety device or mommy must have.
Thanks Kimberlee!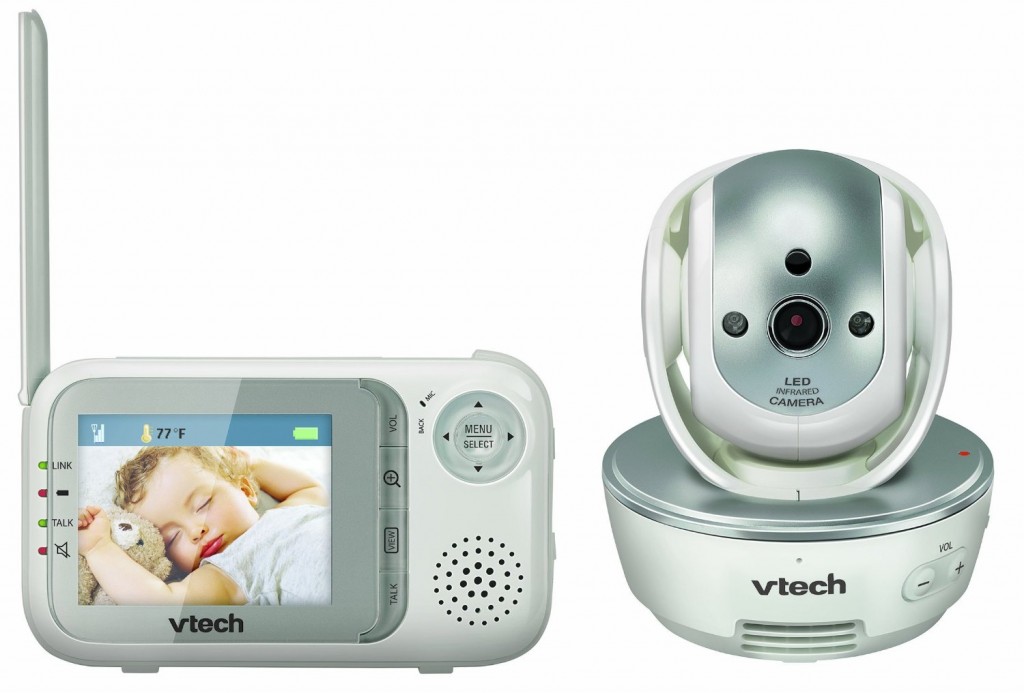 And now for a giveaway! Kimberlee and VTech are giving away one Vtech Safe&Sound® VM333 Baby Monitor to one lucky Mommin' It Up reader. This thing is pretty sweet & is perfect for your own family or to give as a gift. Here's how to enter! You can enter up to 4 times.
1) Leave us a comment with YOUR best childproofing tip!
2) Follow Kimberlee @Childsafetyguru on Twitter and come back here and leave a comment letting us know you did so (with your Twitter username).
3) Follow VTech @VTechPhones on Twitter and come back here and leave a comment letting us know you did so (with your Twitter username).
4) Tweet about the giveaway "I want to win a Safe&Sound video monitor from @childsafetyguru @VTechPhones #VTechBaby http://bit.ly/18QCQBv" then leave a separate comment with your tweet URL.
One winner will be chosen  at random on December 23rd, 2013 at 6pm! Good luck!