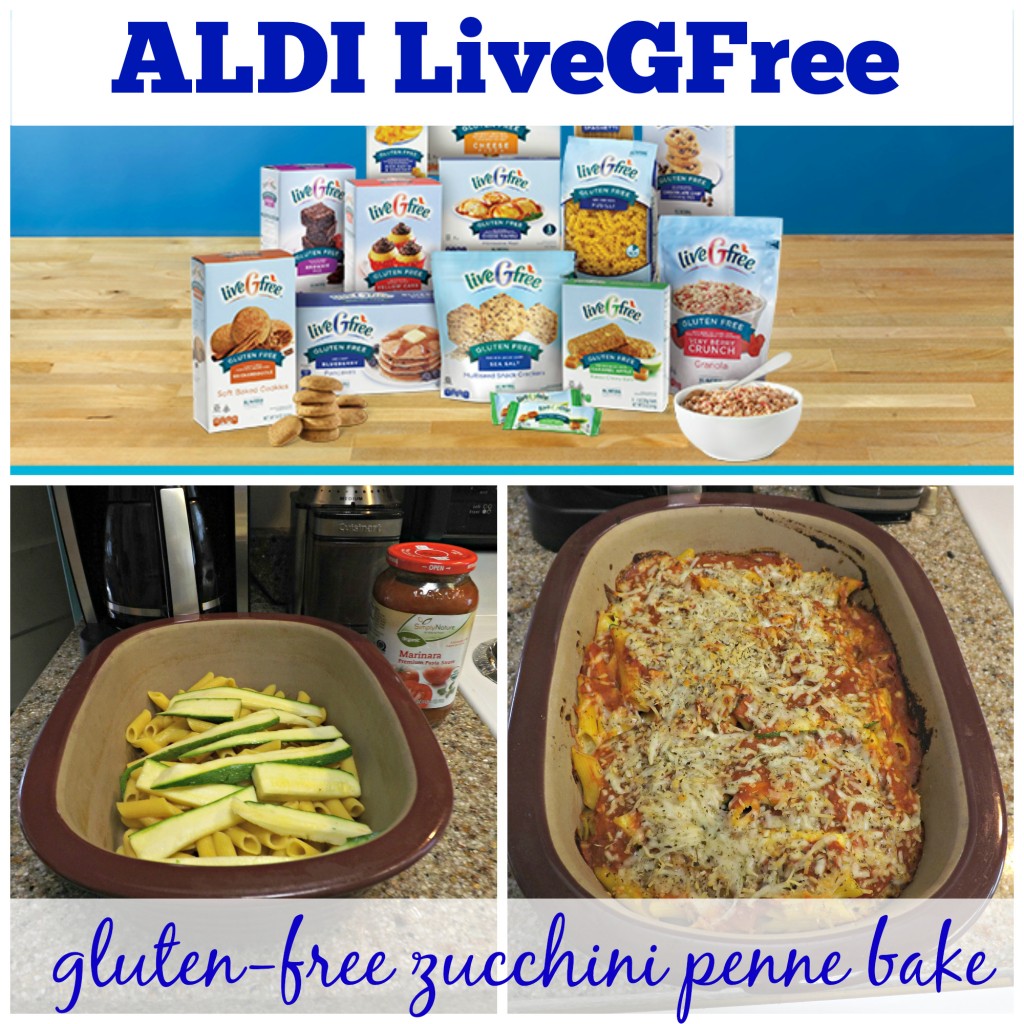 Now that I am working, convenient yet healthy meals are even more of a must for our family than ever before. I love my slow cooker but there's at least one or two nights a week I don't use it, and whip something up quickly. One of my very favorite things has always been a delicious baked pasta with lots of marinara and parmesan, and recently I discovered it's also very good with an extra-healthy veggie added in: zucchini. When my pals at ALDI asked me to blog about a main dish made with their LiveGfree gluten-free products,  I knew this was what I wanted to make. The LiveGfree pasta – penne, rotini, and spaghetti, is delicious. It's everything you want in a pasta, and it doesn't taste any different than "regular" pasta.
Jonah is a big pasta-eater and so ALDI's LiveGfree pasta has been a godsend for us! He loves this meal – I kind have to make sure his zucchini is cut up pretty small to sneak it in on him, though. 🙂 Here's what you need for this Gluten-Free Zucchini Penne Bake.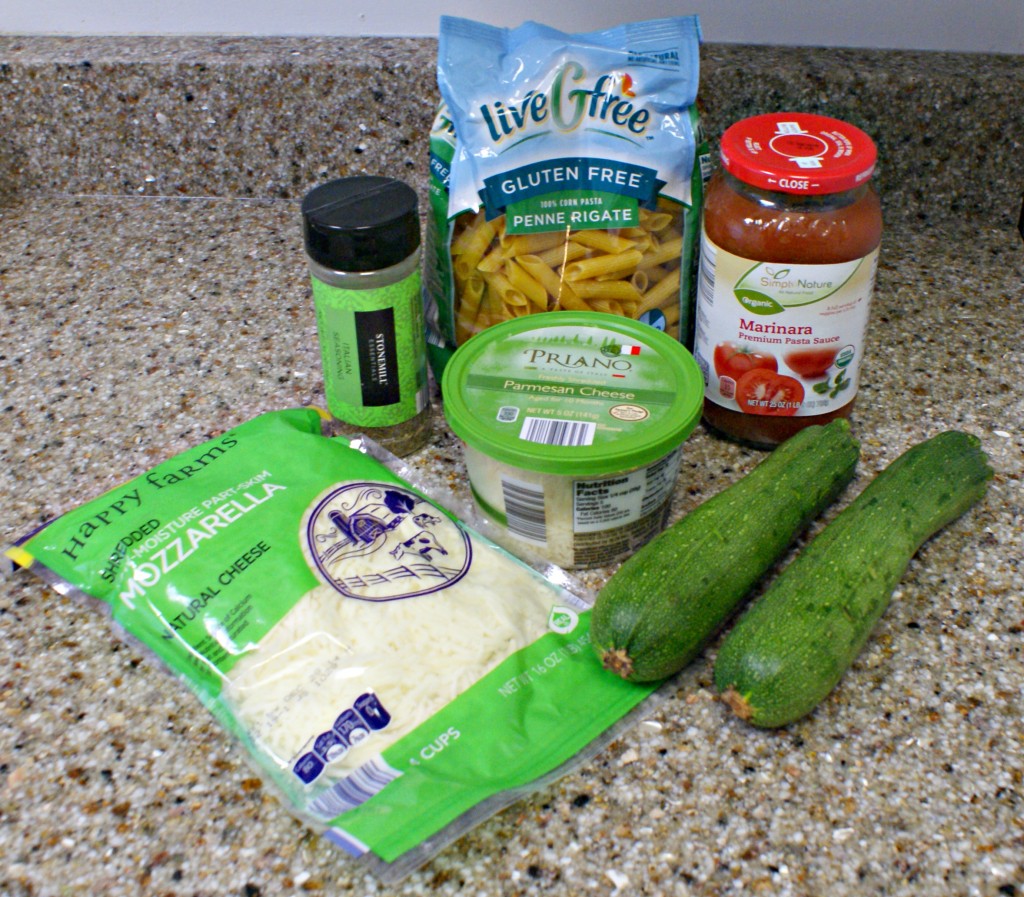 1 pkg ALDI LiveGfree Gluten-Free Penne Rigate Pasta
1 jar Simply Nature Organic Marinara Sauce
8 oz Happy Farms Shredded Mozarella Cheese
1 medium zucchini
1/4 tsp Stonemill Essentials Salt
1 tsp Stonemill Essentials Italian Seasoning
1/2 cup Priano Shredded Parmesan Cheese
1 clove minced garlic (forgot to include this in the picture)
Steps:
Bring water to a boil in a large pot according to LiveGfree penne package instructions: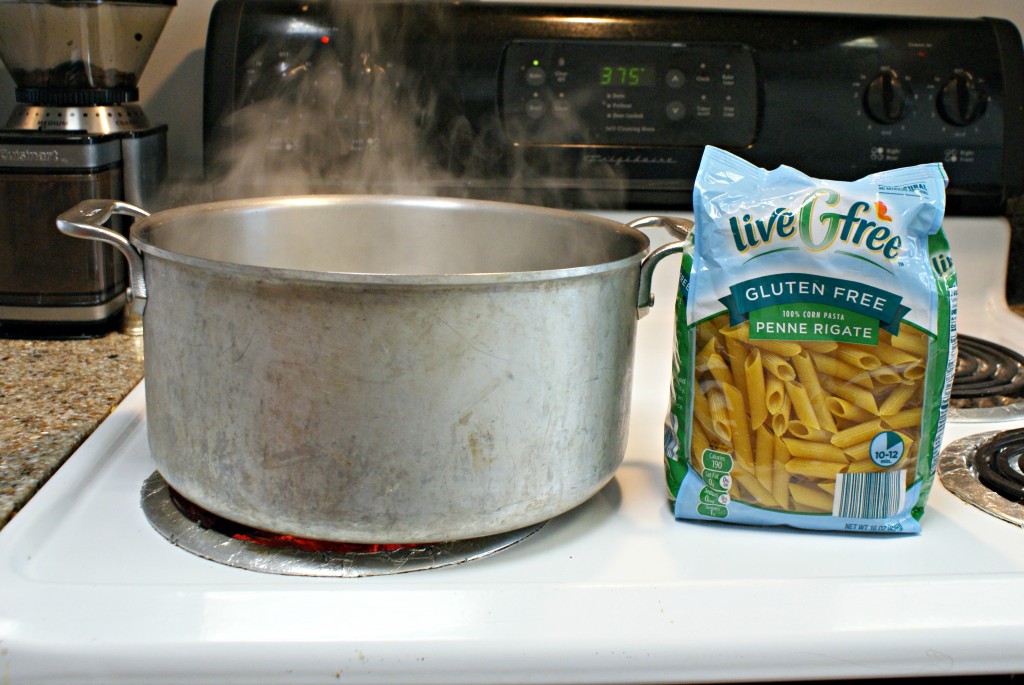 Once water is boiling, pour pasta in and cook for 10-12 minutes.
While pasta is boiling, slice zucchini in 1/8-inch thin strips. Place on a plate and sprinkle with salt (this pulls water out of the zucchini so it won't add water to your pasta bake.)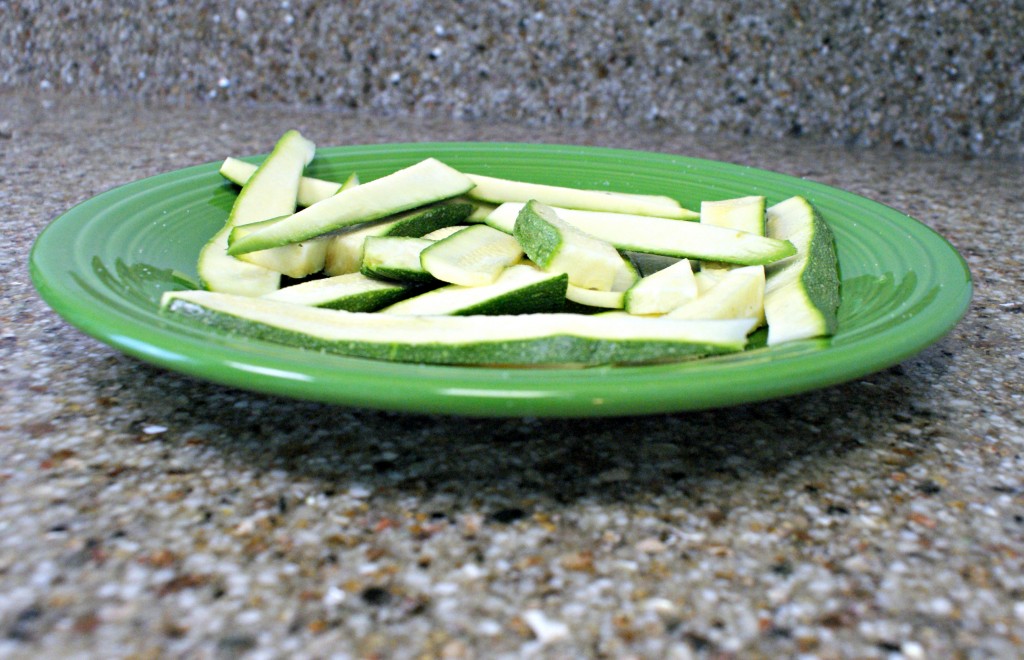 Next, add mozzarella cheese, parmesan cheese, garlic, and italian seasoning to a small mixing bowl and mix until well combined.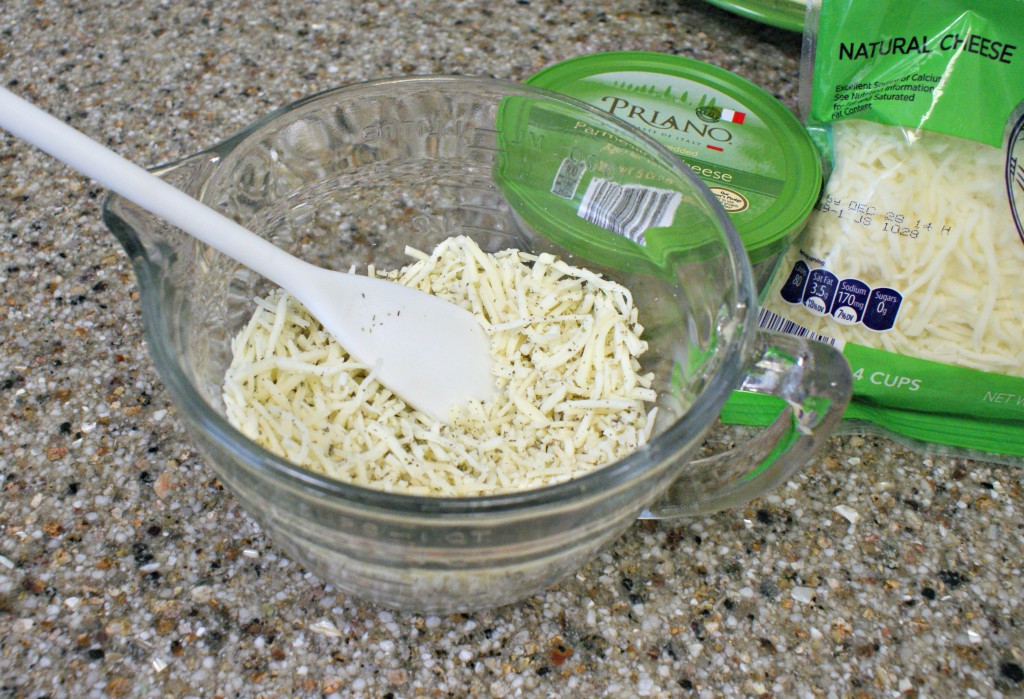 After pasta is done cooking, drain it and add a small amount to a 9 x 13 baking dish.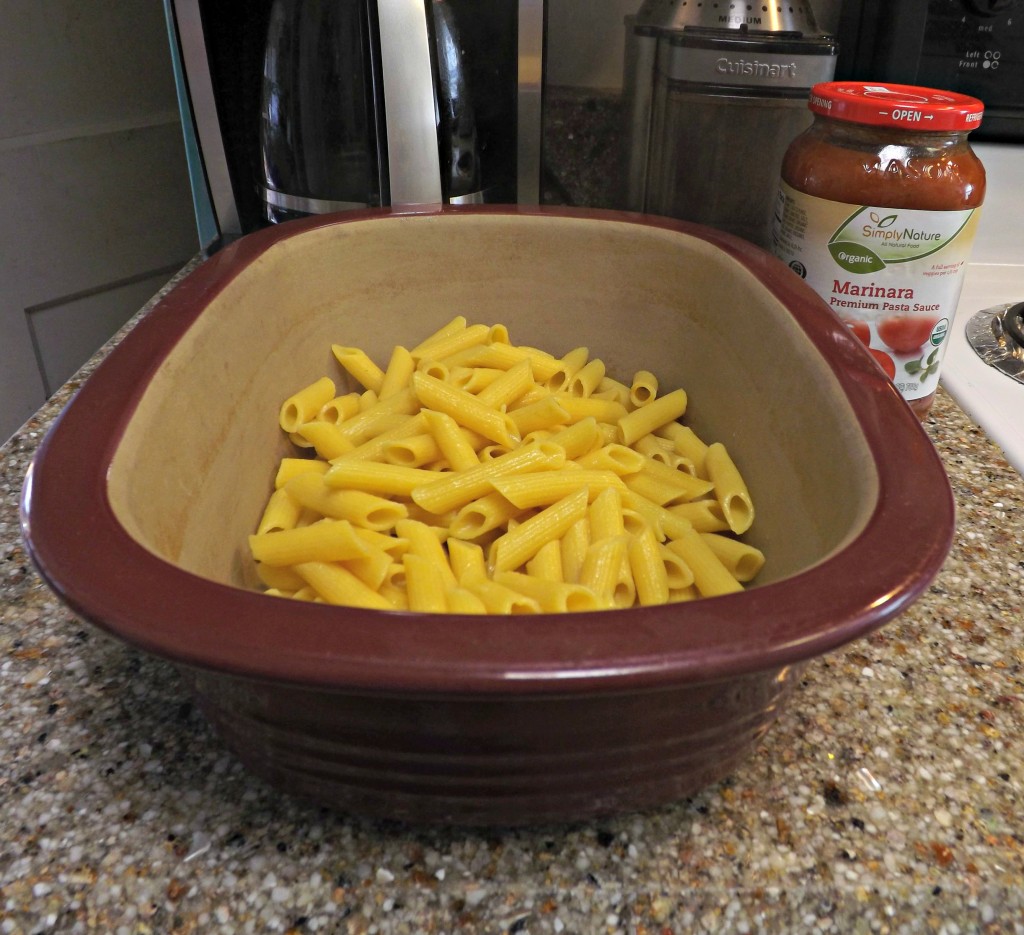 Next, add a layer of your sliced zucchini, then a layer of marinara sauce, then a layer of cheese mixture.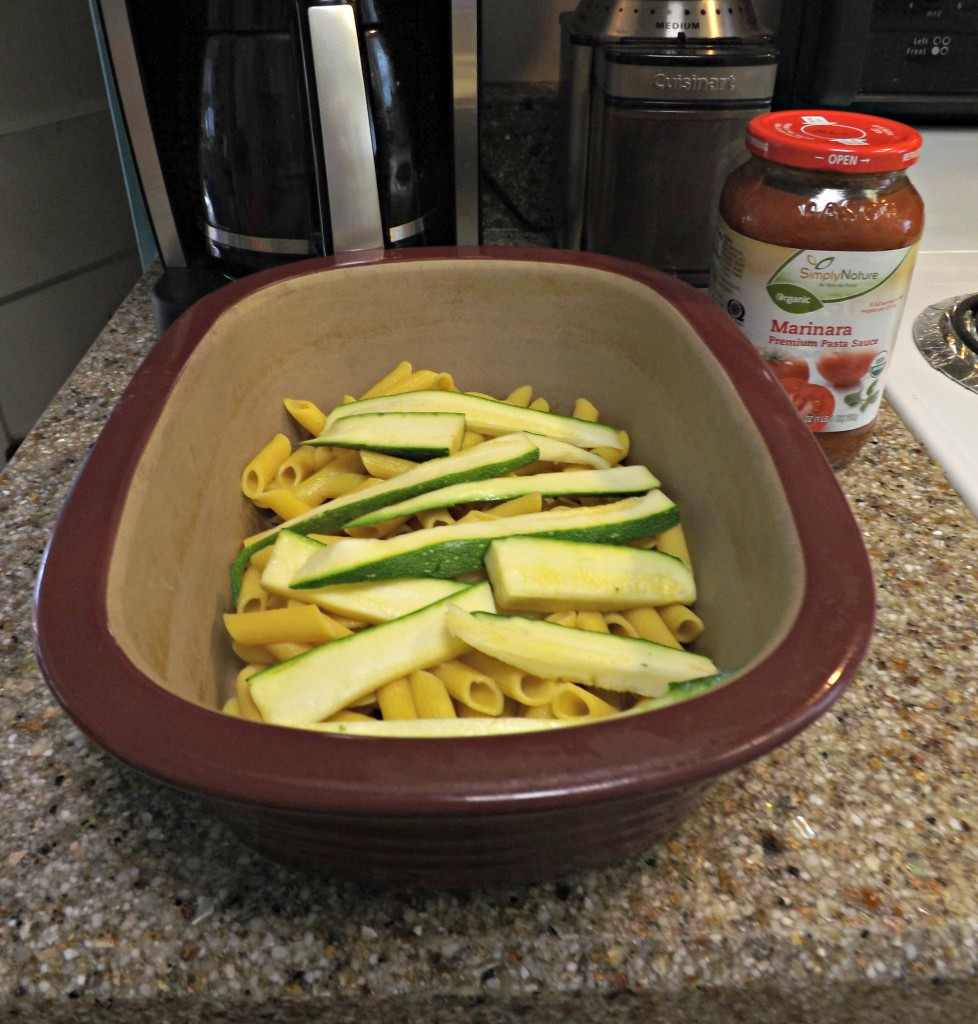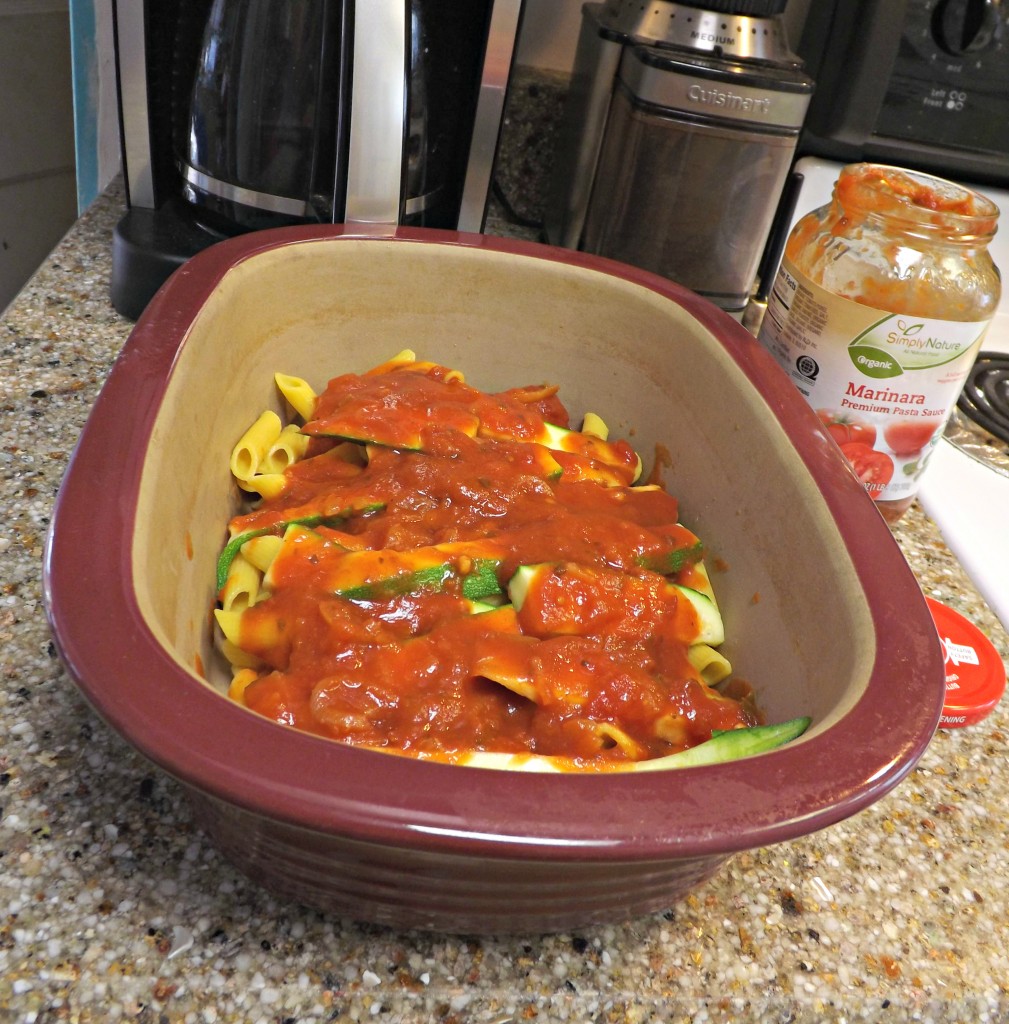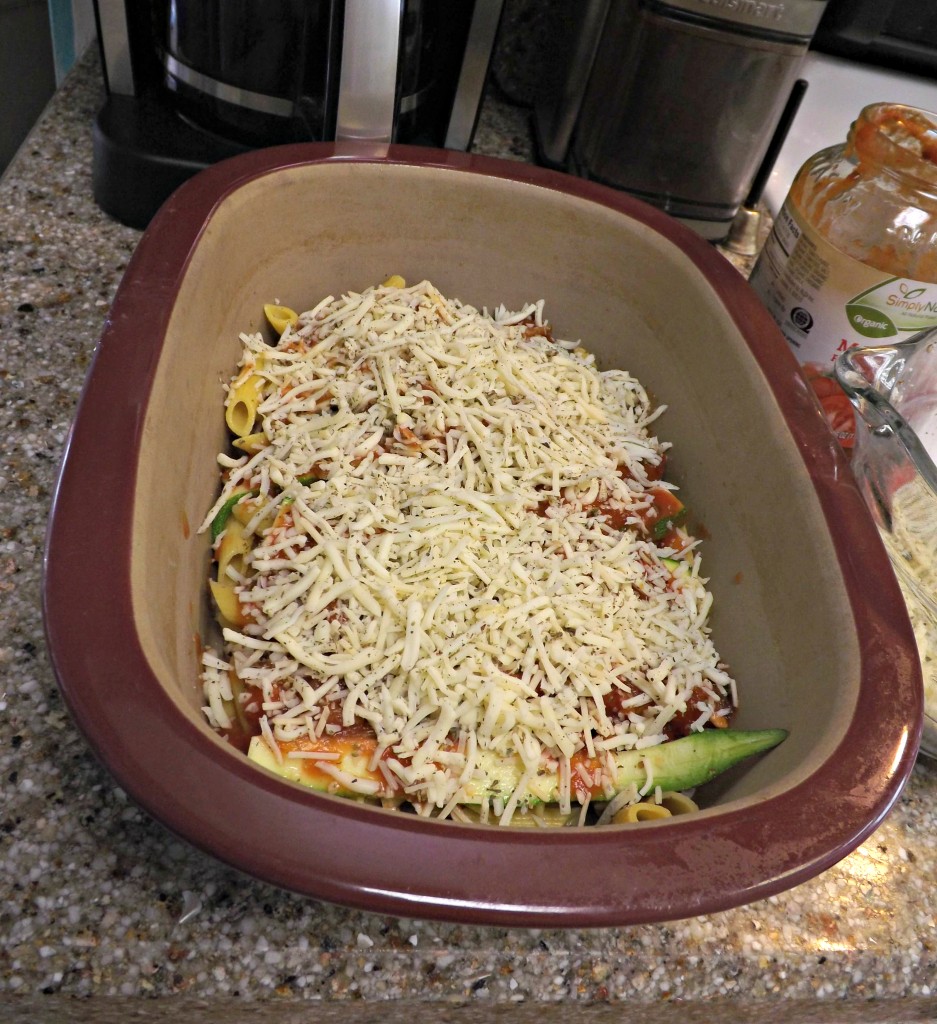 Repeat these steps until you are out of all the ingredients and your dish looks like this: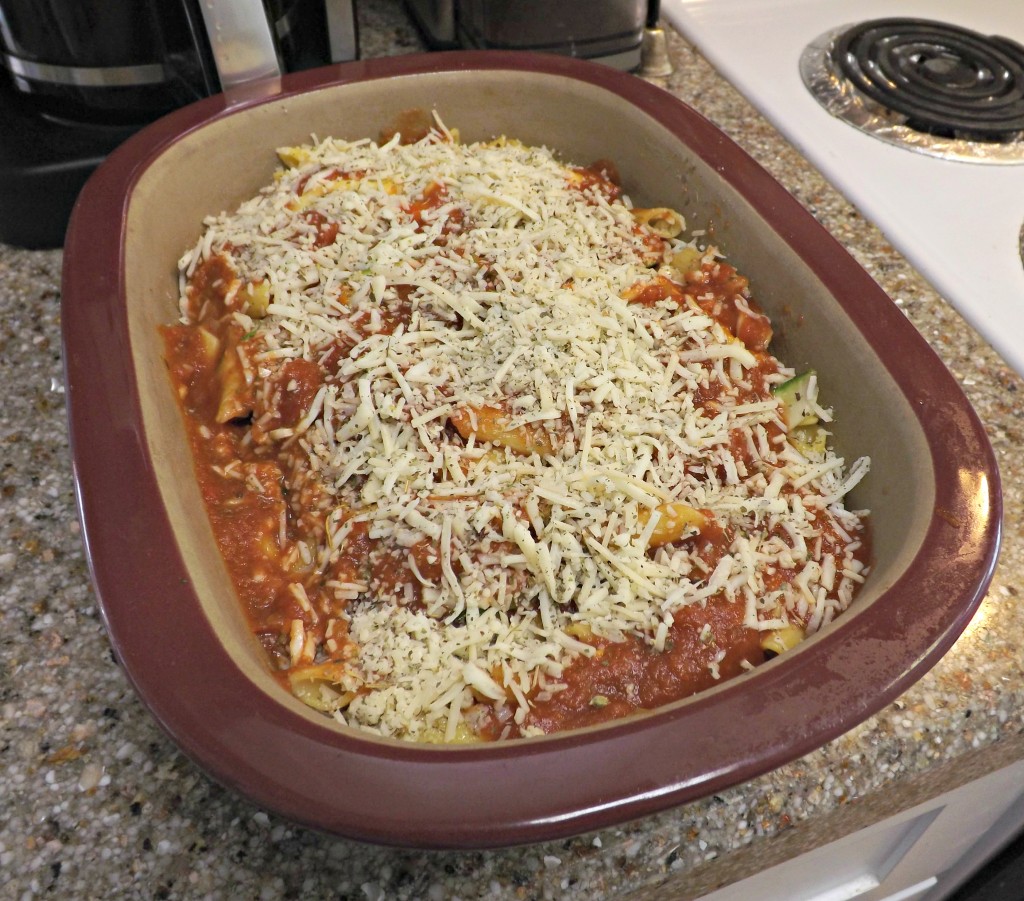 Bake at 375 for 30 minutes until the cheese on top is nice and browned.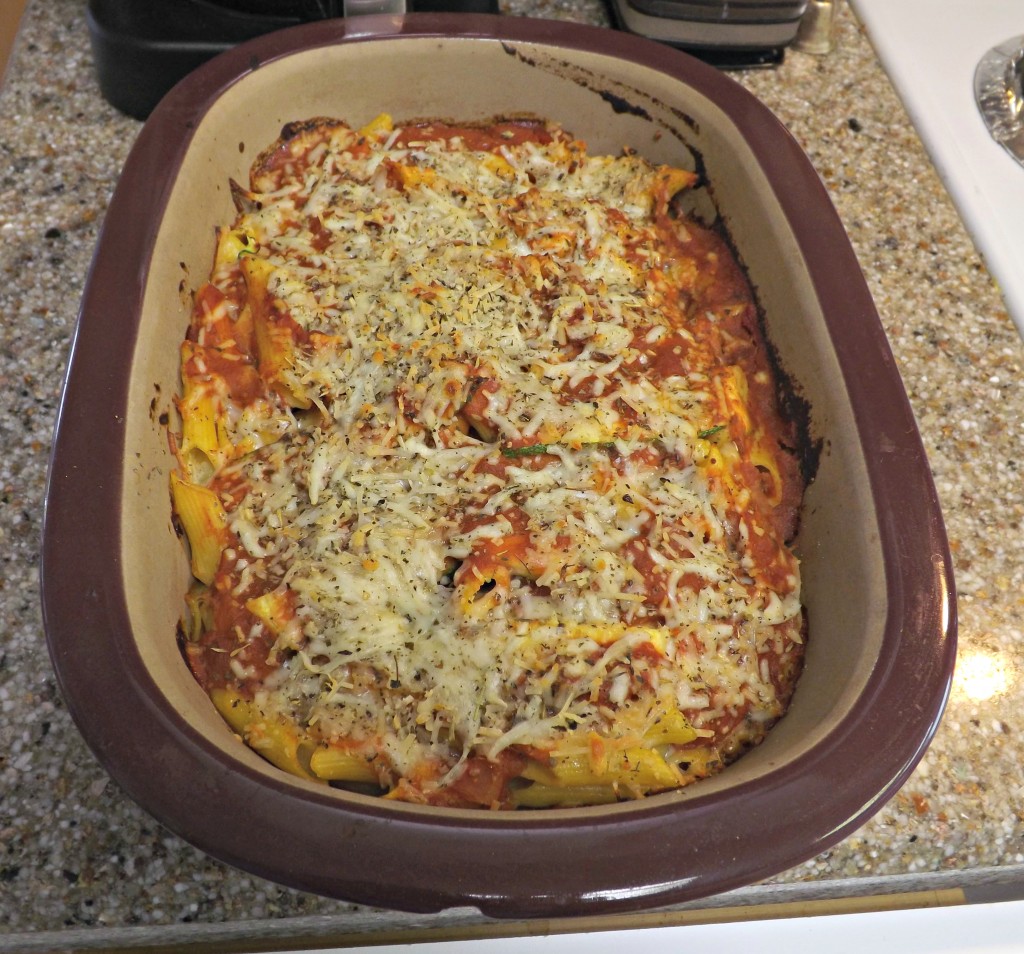 Enjoy your delicious gluten-free dinner!
Thanks, ALDI for sponsoring this post, and my dinner!
Have you made a main dish with LiveGfree items yet? What's your favorite? I can't wait to tell you about my overall favorites from the line in my next post, so stay tuned!