I've been wanting to write this post awhile, I've got some favorite products I MUST share with you! Too good to keep to myself and a bargain to boot! I'm gonna start with hair products since I don't write about them too often,as my hair is the bane of my existence (well, than and my forehead wrinkle.) But I've recently found some stuff that really helps me with my unruly locks! For starters: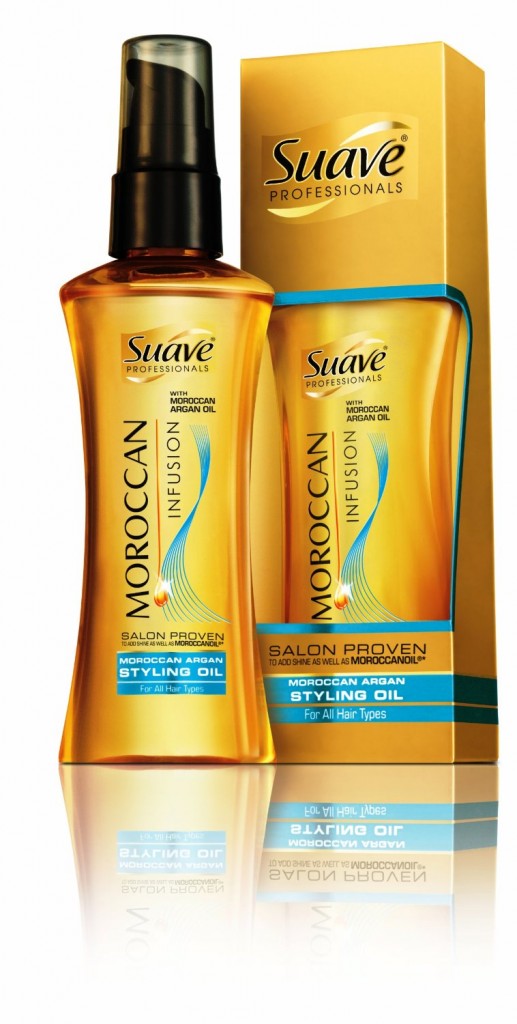 Suave Professionals Moroccan Oil!!! This stuff rules my world. It really helps control my frizz, it smells great,and a little goes a LONG way. It's about $6 a bottle, so I always wait for a coupon/deal when I buy it, but it lasts FOREVER, and I use it every day. I apply it to the ends of my hair (like the bottom half) when it's wet, and also use a little tiny bit on dry hair for touch-ups when necessary. It doesn't weigh my hair down or make it oily, but it does make it soft and smooth. LOVE. IT.
Next is a dynamic duo for Garnier.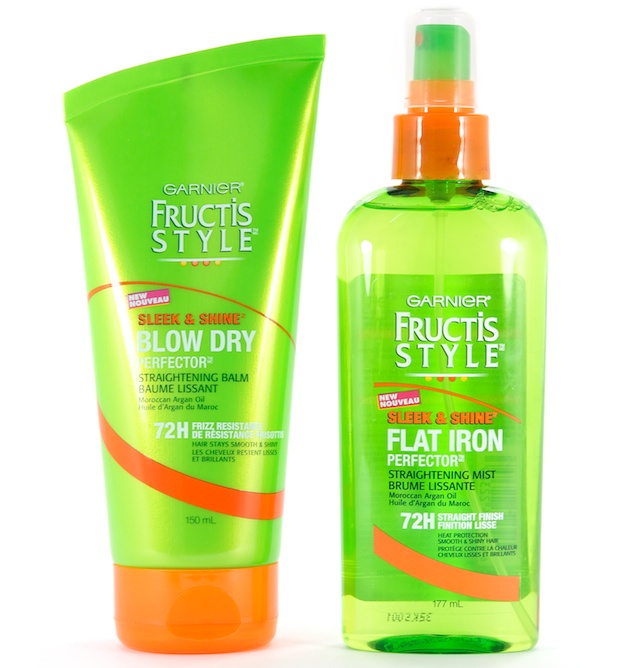 These Garnier Fructis stylers are called "Perfectors" and I think the name is appropriate. I use the Blow Dry Perfector cream by working a blob all the way through my hair before I dry it; it definitely helps make it straighter and smoother than when I don't use it. It is seriously a MUST-HAVE if I am going to blow dry my hair. The Flat Iron Perfector spray is a miracle worker. It helps get my flatiron's performance immeasurably. You can definitely see the difference between when I do and don't use it. Also, I really feel it helps my hair stay straighter longer, it helps extend the style for another day which is vital because doing my hair is something I definitely have to force into my schedule. These regularly go on sale for $3 or so; last week at CVS they were $2.99 and I had a $2 off coupon – SCORE!!
Next up: some makeup faves!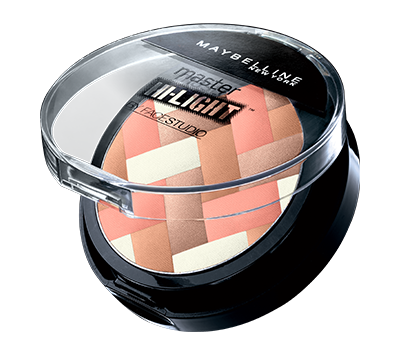 I think I may have mentioned these as a score from the great Meijer Beauty sale last month, but I am still super-in-love with the Maybelline Master Hi-Light highlighting blushes. I have FOUR, count 'em four. They are ALL awesome, if you are going to show restraint and buy only one, let it be Light Bronze or Nude. BUT I LOVE THEM ALL. So maybe get a couple. 🙂 I got an awesome deal on them during the Meijer Beauty sale. I think they're typically around $8 each, watch for coupons and sales wherever you shop! Last week CVS had Maybelline on an ExtraBucks Rewards deal so that always a good time to shop, too.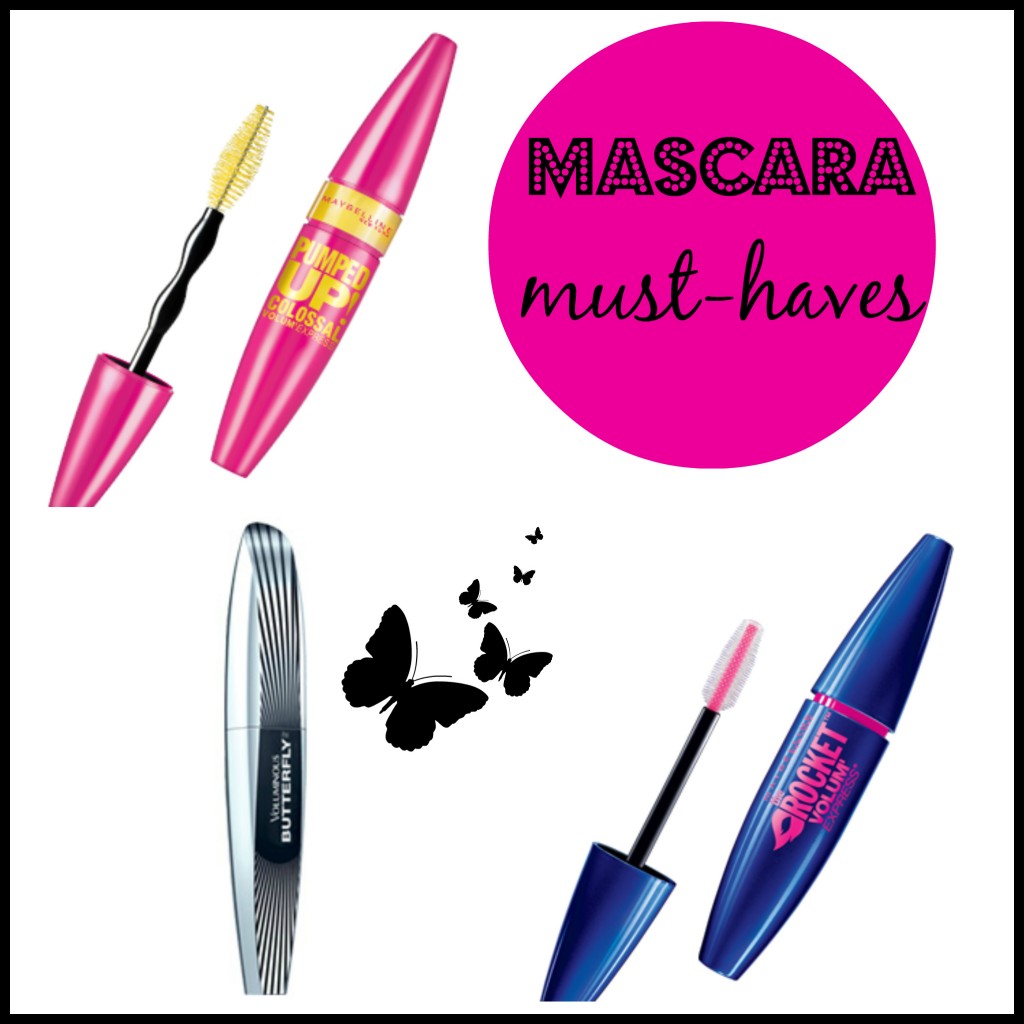 Now let's talk about mascara faves. I have reviewed the crap out of mascaras, but there are SO MANY MORE CHOICES of mascara than of any other cosmetic, I think mascara must be the cash cow for cosmetics company. I now have three favorite favorite favorites: L'oreal Paris Voluminous the Butterfly, Maybelline the Rocket and Maybelline Colossal Pumped Up! Buy any of these three and you won't be sad. I also love to layer them, one coat of the Rocket, one coat of the Butterfly, etc. These are currently the trio I can't live without!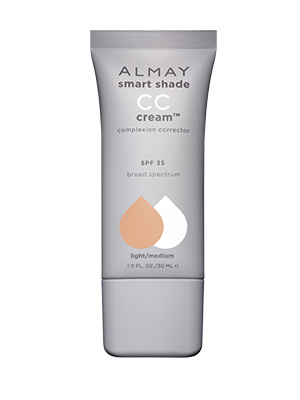 Finally, I think I've found my summer foundation. I really prefer mineral powder foundation, but have found that liquid works best when I'm going to be ending up at the pool at some point in the day. A few weeks ago I tried Almay's SmartShade CC Cream and I really, really like it. It has GREAT coverage, looks wonderful, stays on, and has SPF 30 in it. It retails for about $10 but I've gotten some great deals on Almay at both Rite Aid and CVS recently, so keep your eyes peeled for coupons and sales.
Those are my current drugstore beauty faves! Have you tried any of them? What are YOUR faves? Inquiring minds want to know!