This post is sponsored by Piada. Naturally, all opinions, bad jokes, puns, and overly-used exclamation points (!!!) are my own.
It's the moooost wonderful time, of the yeeeeeaaaar! (I really hope you SANG that with me as you read it. If not, please go back and DO IT AGAIN! I'll wait…good job. Much better.)
Anyhoo. As I was saying, unless you live under a rock, you know that the Christmas season is upon us. More like ALL UP IN OUR FACES. Whew! I am feeling the holiday hustle & bustle already. Tonight is Sophie's elementary Christmas program and although it's usually lovely, it's one of the most difficult nights of our year, getting everyone there and ready on time. Whew. I wish I could pay someone to do it for me and just show up and enjoy the program. (Mom of the year!!) But anyway, I am digressing AGAIN.
One of the most important parts of the holiday season for our family is giving back. We always try to involve our kiddos in the giving to show them how much better it is to give than receive, and that it is important that those who have help care for those who don't. This year we've already participated in two big service events, and now we're doing something a little different, too—participating in a gift card drive to benefit Dayton Children's Hospital with Piada Italian Street Food.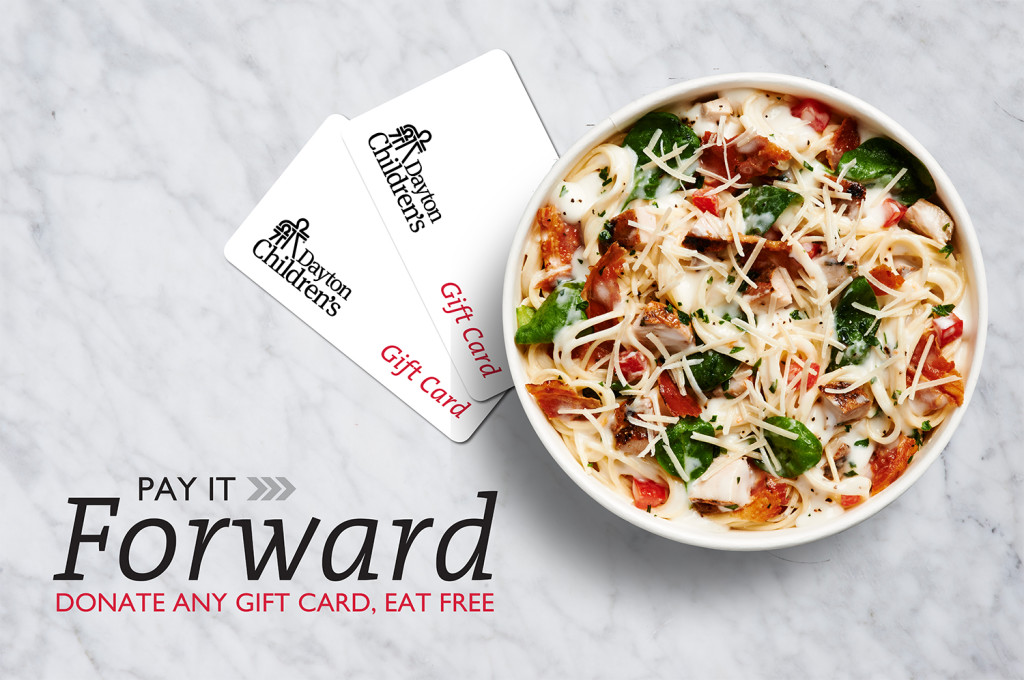 Have you ever tried Piada? When I saw one open I was a little afraid I would not be able to eat there because of my food allergies, BUT happily I CAN eat their chopped salads and THEY ARE TO DIE FOR. My husband looooooves the Piadas. So let me explain a little about what this restaurant is like if you've never been there.
It's a fast casual, authentic Italian eatery with choices of fresh grill items, sauces, dressings and toppings, which can be added to three main entrees: a Piada, Pasta Bowl or Chopped Salad. Menu items are made-to-order and guests can choose from more than 30 healthy ingredients. Soooo you can really, really, really customize your food!! "Piadas" are like wraps, reimagined—they have a thin crust, made from handmade dough that is freshly baked on a stone grill. Then, the Piada is filled with Italian-inspired ingredients and hand-rolled to perfection.
Related: I AM SO HUNGRY RIGHT NOW! We have a Piada conveniently located on the way home from church in Kettering, soooo it's a favorite place to stop for lunch! But there are actually three Piadas in our area. In addition to the one we frequent, there are locations in Beavercreek and Centerville, too.
Besides the DELICIOUS food, here's another reason to go to Piada this holiday season. Piada is holding a gift card drive in December benefiting Dayton Children's Hospital, and it's a total win-win! Here's how it works:  Gift cards, of any denomination, will be accepted at all three Piada locations in the Dayton area (Kettering, Centerville and Beavercreek). In exchange, each guest who donates a gift card will receive a free meal at Piada, including Piadas, Pasta Bowls and Chopped Salads.
DID YOU HEAR THAT? You give, you get! Personally, we have had great experiences with Dayton Children's Hospital in both the ER and with tests our kids have had. I know many other families who have greatly benefited from the great therapies available through Dayton Children's as well. If you've been reading this blog for awhile you know I have beautiful little friend named Joy, and she is literally the poster child for the wonderful care that Dayton Children's gives!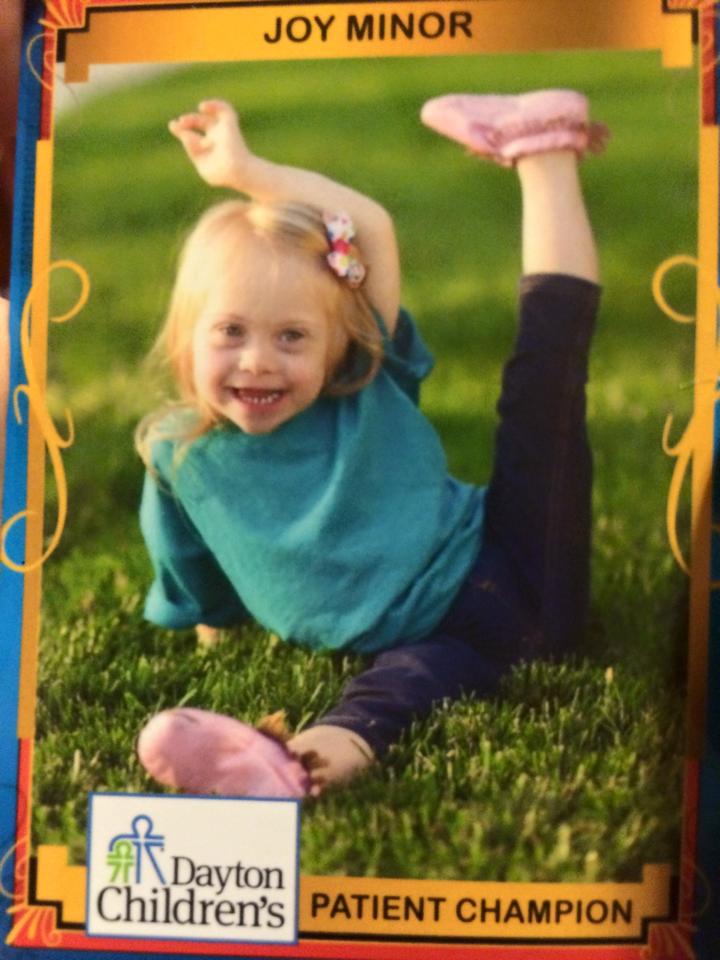 Additionally, there are many kiddos who have long-term illnesses there, and they and their families will really benefit from this gift card drive! Providing gift cards to in-need patients and their families is the best way to get them exactly what they need this holiday season. In fact, gift cards are at the top of Dayton Children's Hospital's wish list and allow kids and families to pick out their own toys and gifts, as well as purchase necessities such as food, clothing, medicine and gasoline. Having a child in the hospital long term is extremely taxing on the emotional, physical, and financial needs of a family, and the gift cards collected at Piada will go a LONG way in soothing some of these difficulties for these precious families this holiday season.
Allright, soooo…what are you waiting for! Get ye to Piada between NOW and December 27th to give give give and eat, eat, eat!
If you have any questions, please drop them in the comments! And stay tuned…we will have a Piada GIVEAWAY coming up later in the month!