If you've been reading this ol' blog for awhile, you know I am NOT the biggest fan of summer. I get a little…frazzled, let's say, when I have all three kids at home with me ALL DAY LONG. What can I say, I am unabashedly one of those moms who is happier when we're all on the school-year schedule! But what I DO love about summer? The clothes! I love being free and easy in capris, easy skirts, shorts, and dresses. And as part of a sponsored campaign with Jockey® and the Motherhood, I've found a new way to be even more comfortable in my fun summer skirts and dresses: Jockey® Skimmies® slipshorts!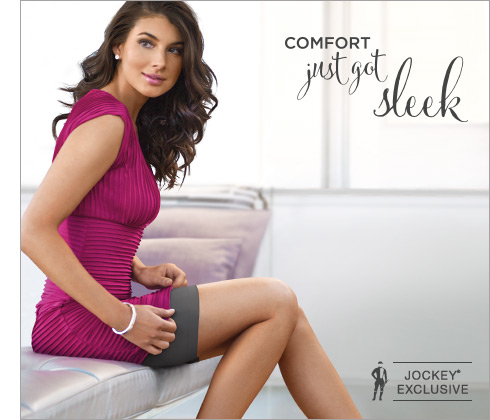 Since receiving my Jockey® Skimmies® slipshorts, I've tried them on with a few skirts and dresses to see how they feel…and they are really comfy, PLUS they provide the function of a slip so my skirts are sticking to me, with the coverage of shorts, so I can have fun in the sun without flashing anyone when saving my three-year-old from the "Oops-I-Climbed-Up-Too-High" area of the playset at the park. I love the way Jockey® Skimmies® slipshorts zap panty-lines while redefining comfort and helping me utilize my wardrobe more. Comfort no longer has to be restricted to yoga pants, ladies! It's time to branch out!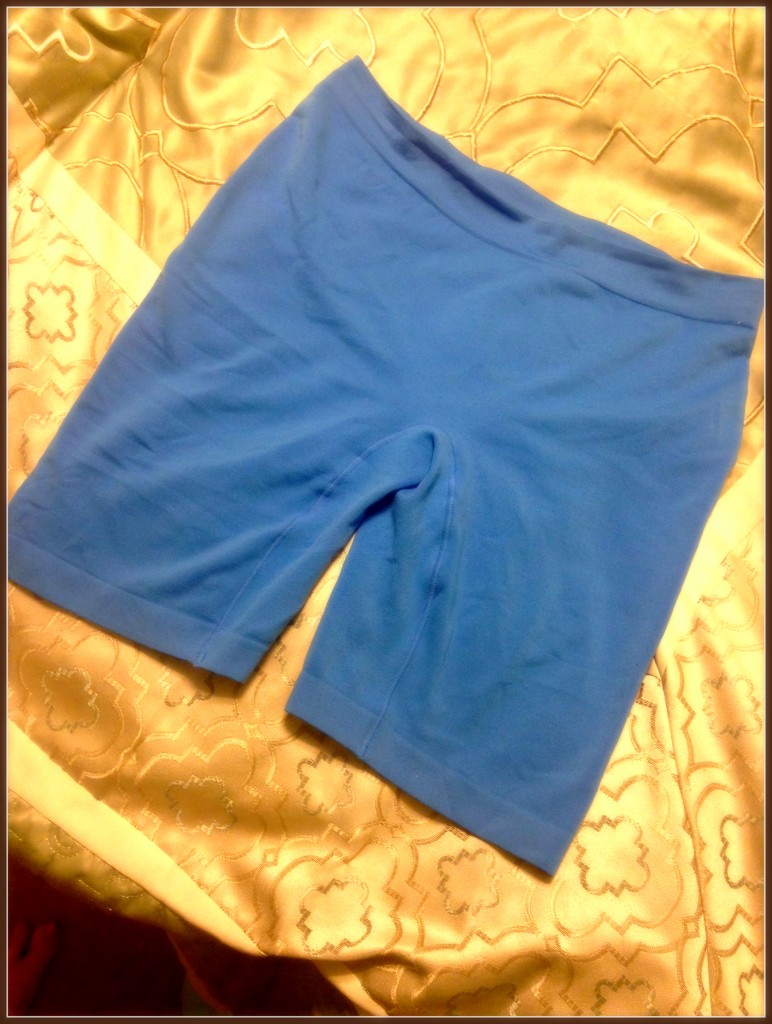 To help you get excited about all the possibilities Jockey® Skimmies® slipshorts can open up in your wardrobe, Jockey® is challenging you to "Seize the Day in Skimmies®" by taking a daily challenge on their Facebook page through June 20th. This series of challenges is designed to help you push past your comfort zone and experience freedom and spontaneity thanks to Jockey® Skimmies® slipshorts. Everyone who participates will have a chance to win a free pair of Jockey® Skimmies® slipshorts and other great prizes.
Of course, I was not going to be left out of this challenge: Jockey® gave me a challenge to complete and share with you all. Fortunately, it wasn't too difficult for me: Be a big softy and share a photo or video of you surprising someone you love with a hug.
I had the perfect opportunity to complete my challenge this past Wednesday when Sophie and I went to see Beauty and the Beast at our local fancy theater (thanks to tickets given to us by Emily!). We got all dressed up and of course I wore my Jockey® Skimmies® slipshorts under my dress so I could be comfortable, covered, and have everything smooooothed out, you know what I mean? Before we left, I told Sophie I wanted to get some pictures of us all dressed up, so I had my husband get the camera ready. We got our traditional pose: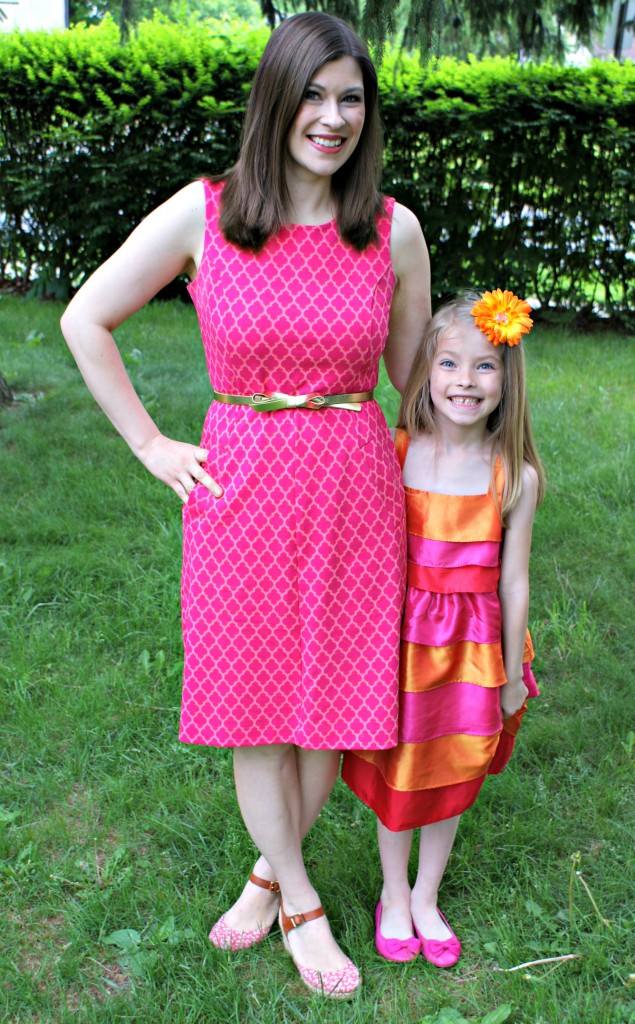 And then I seized the day and grabbed my girl for a fun hug! It went over pretty well, Sophie's ALWAYS up for a twirl and a giggle. She was VERY surprised, though!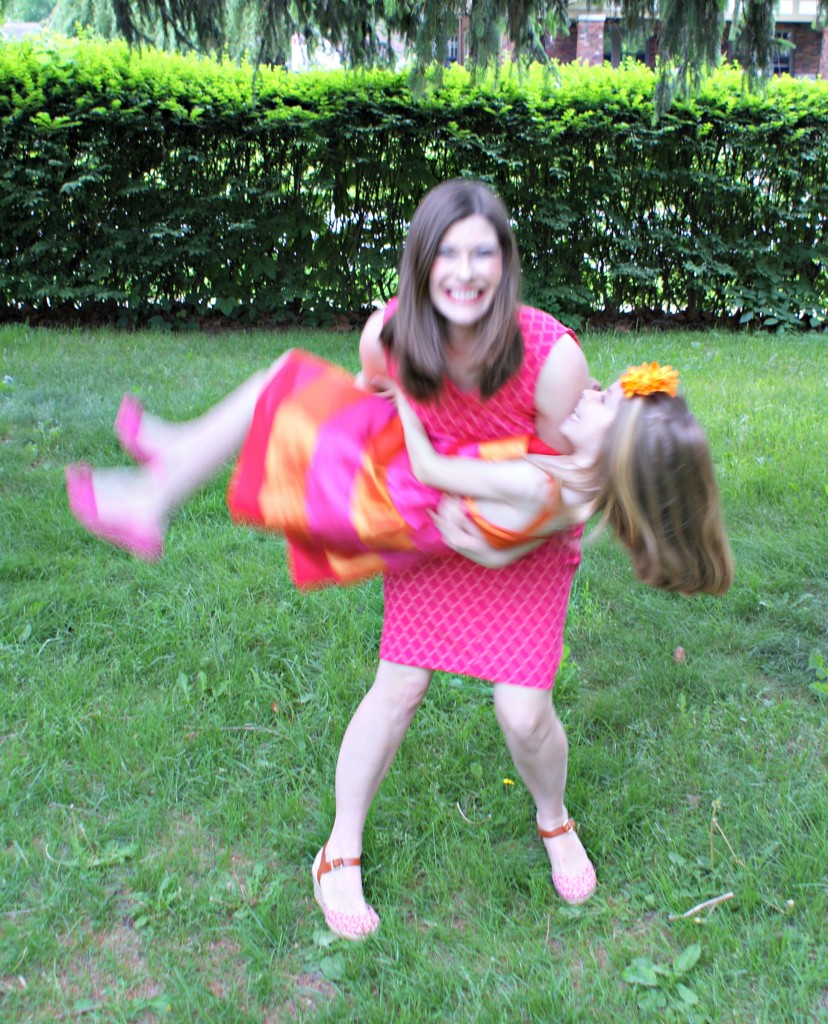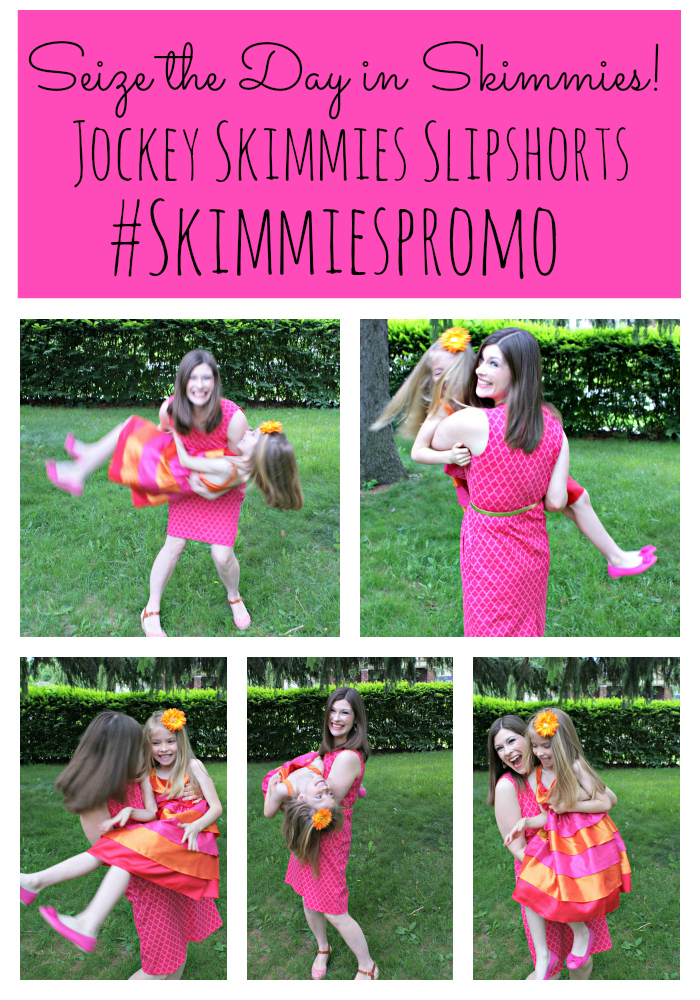 Honestly, I really love these! Jockey® Skimmies® slipshorts are a GREAT addition to my wardrobe and I'm glad to have found them just in time for skirt season (I pretty much stick to jeans and cords all winter long!) Are you wondering how to style your Skimmies®? Celebrity stylist Rachel Zoe has some great tips at the Zoe Report that are super-helpful so check 'em out. AND don't forget to check out the "Seize the Day in Skimmies® daily challenge on Jockey®'s Facebook page for your chance to WIN! You can also check out Skimmies (R) in the "Workflow" section of the upcoming August/September issue of Working Mother Magazine.
How are you going to seize the day this summer with your wardrobe? What are your favorite things to wear in the summer? I've already been busting out my dresses like it's my job and I'm loving it!