Hey there! TGIF! Today I am going to combine my obsession with Instagram and my stalkerishness of Jeannett at Life Rearranged and participate in her Insta-Fridays carnival.  I L-O-V-E Instagram, do you? I hope you will follow me over there, my username is "jennyitup".  I'll follow you back!
Here are some things I insta-grammed this week!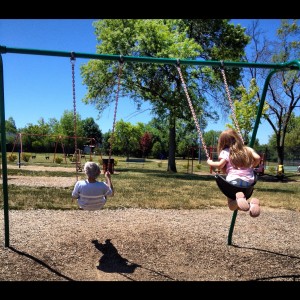 My 87-year-old grandmother and my 5-year-old daughter on the swings at the park.  I LOVE that my Grandma enjoys my kids and vice-versa!  What a blessing!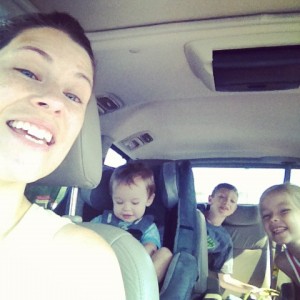 I made my first successful grocery run this summer with all THREE kids along  (and  no makeup!)  They were SO good!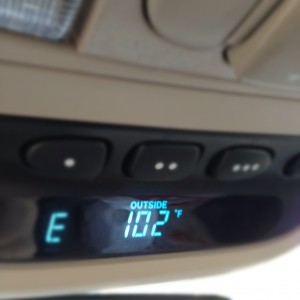 Like everyone else in the entire world, I took a pic of my car thermometer to show how RIDICULOUSLY hot it is!! We braved the pool yesterday to beat the heat and it was great. We didn't go til after 3 pm thought.
And of course,  took many, many self-portraits – I'm kind of obsessed with documenting my makeup looks.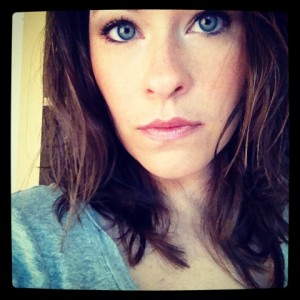 This one was neutral pinks on the cheeks & lips with gray & black on the eyes.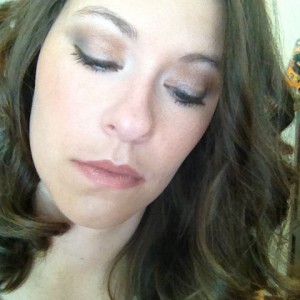 Here I did my eyes with brown & blue.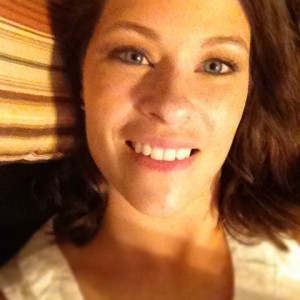 This is the same makeup after sweating it out at the pool in 100-degree heat. I thought it held up really well. Go Mary Kay!
And, Jonah had enough of my vanity by the end of the day, so he kept shoving this on my face.  My favorite self-portrait of the week: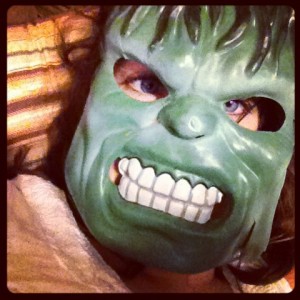 (My brother may find this ironic as I was terrified of the Hulk as a kid & he wasn't allowed to watch it because of me. Sorry, dude.)
And that's what I've got for Insta-Friday! Check it out at Life Rearranged and don't forget to follow me on Instagram – I'm "jennyitup"!
What have you been snapping cell phone pics of this week?