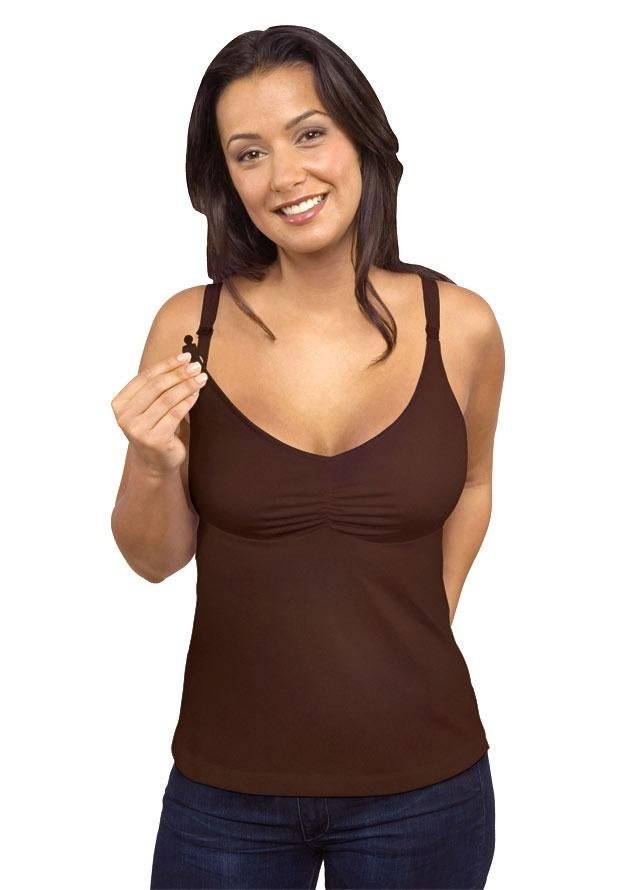 I told you a couple of months ago about how much I loved the Bravado Designs Body Silk seamless nursing bra.  And I STILL do!  I wore one all through my pregnancy, and I just got a new one for Christmas from the hubs now that I am actually nursing. Yes, I know, it's a romantic Christmas gift! But it's what I needed and wanted so it's what I asked for.
So, I was really excited to try out the Bravado nursing tank since I love the bra so much.   I wore nursing tanks with my other two babies but I never really had a good one.  And I've found with nursing wear especially, you get what you PAY FOR.   I am definitely not cheaping out this time!  This tank is great and it's worth every penny!  It has a FULL nursing bra inside, not a shelf bra, not just a sling-type support, but a full, actual bra.  It is SO comfortable and functional.  The clips are really discreet (though a bit more complicated to hook and unhook in the dark than the regular bras are) and these tanks are fashionable as well.  I'm not one to walk around in JUST a strappy tank, but this baby will look great under your favorite cardigan or shrug.
So far, Bravado is two for two with me on product excellence!  These are wonderful nursing items that are WELL worth the money and I will definitely buy more!
Thanks Bravado for the tank!  You can shop for Bravado items at their website and get free shipping through January 3rd!  Or you can purchase their products at Diapers.com and get 15% off if you're a first-time customer using coupon code JENN9409.
_____________
Bravado Designs sent me a nursing tank for review.  They have not edited this post in any way, and all opinions are mine alone.