This weekend, I watched Sammy age two years right before my eyes. And I didn't like it! I nearly cried.
At the ripe old age of six months, he got his first hair cut. And suddenly, he looked like a two year old. When I showed Jenny the pictures, she said "He doesn't look two, he looks twelve!" But he does look awfully cute. Wanna see?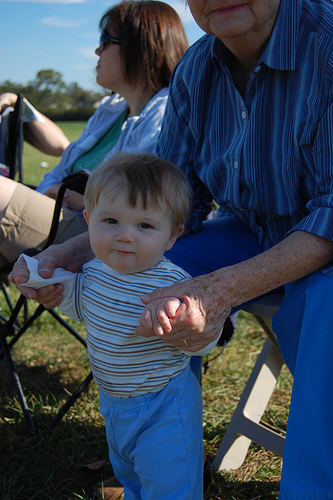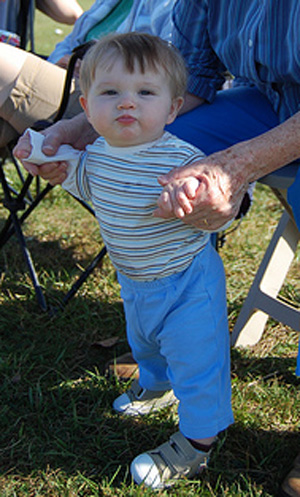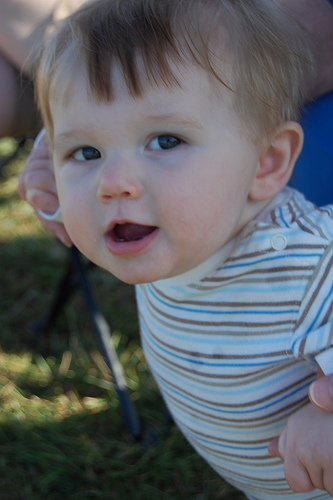 He is such a big boy. And it is so depressing.