I managed to come through the Great Plague of 2011 unscathed (which reminds me, I still need to clean the vomit off my black suede boots. Yay). But I have a new fun disorder instead. Temporomandibular joint disorder, more commonly known as TMJ.
Let me explain.
Here's your brain.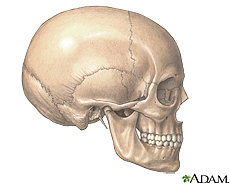 Here's your brain on TMJ.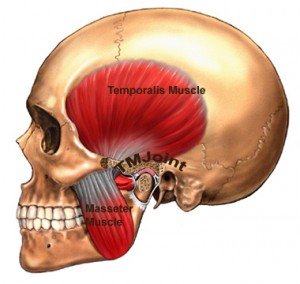 According to my dentist, I've been clenching my teeth too much (and to be sure, during the family-"fun"-filled holidays, there was plenty of clenching going on) which is causing the joints in my jaw to protest. It's a dull ache at all times, punctuated by acute pain when I talk, sneeze, chew, or move. The dentist gave me ibuprofen and some muscle relaxers (I took 1/4 of one and slept until 10 the next morning – not such a good plan for regular use) and told me to come back in a month to be fitted for a football-style mouth guard. I somehow skipped the fun of orthodontia as an adolescent, so apparently I get to make up for it now. Woohoo! She also said not to eat anything crunchy, chewy, or hard. I'm not entirely sure what's left, so I haven't exactly been following that advice.
TMJ is extremely common and no big deal. But dudes. It hurts. It wakes me up in the middle of the night and often makes me nauseated. And it seems to be getting worse.
All this complaining made me realize just how grateful I am that the Plague skipped me – there's no way I could open my mouth enough to puke effectively.
So at least I have that going for me.