We leave cookies out for Santa, but what about the reindeer? They've got to be hungry after flying all the way around the world!
The solution? Reindeer food!
Reindeer food is also a solution for another problem – what to send with your kids to their Christmas party at school, daycare or church… and it's not more junk food or yet another trinket!
My friend at work gave me this idea and if you google "reindeer food" you can find several variations. The one I liked best is just raw oatmeal and colored sugar (some recipes use glitter but that's not good for the birds… and besides, glitter is messy!). I put about a 1/2 cup of the mixture into a sandwich bag, tied it with ribbon and attached a tag that contained a poem. It turned out pretty cute!
Here are a couple pics: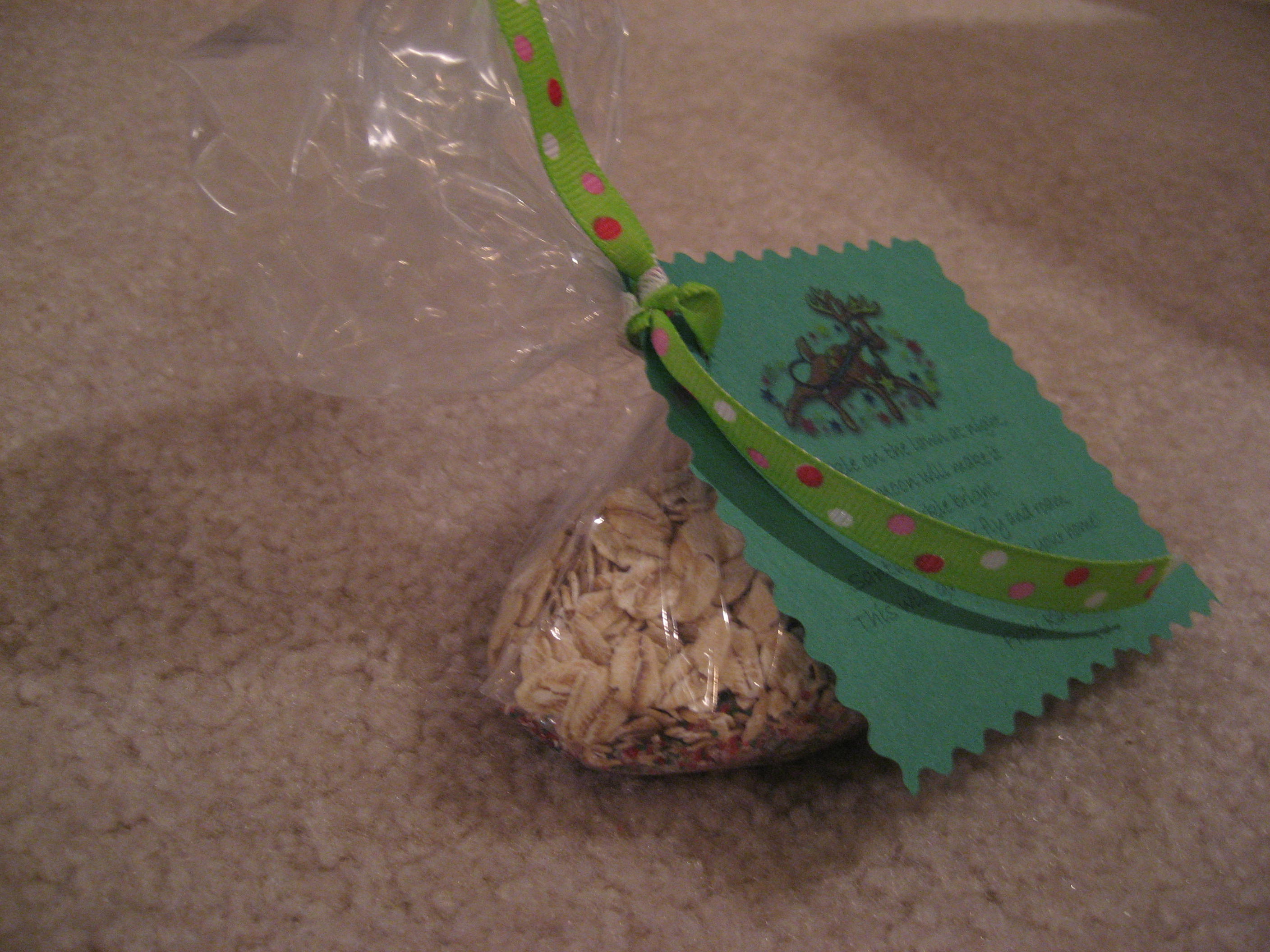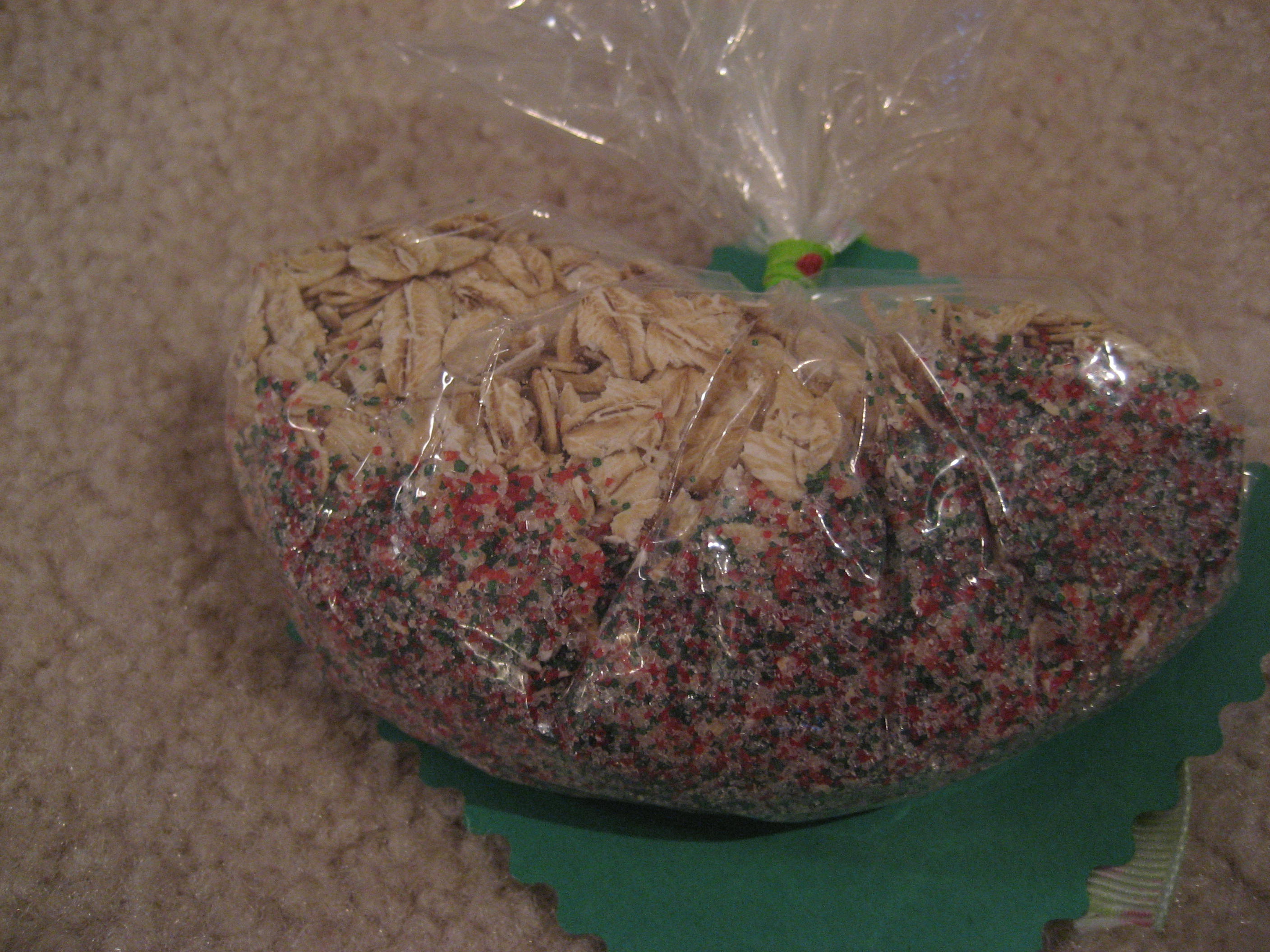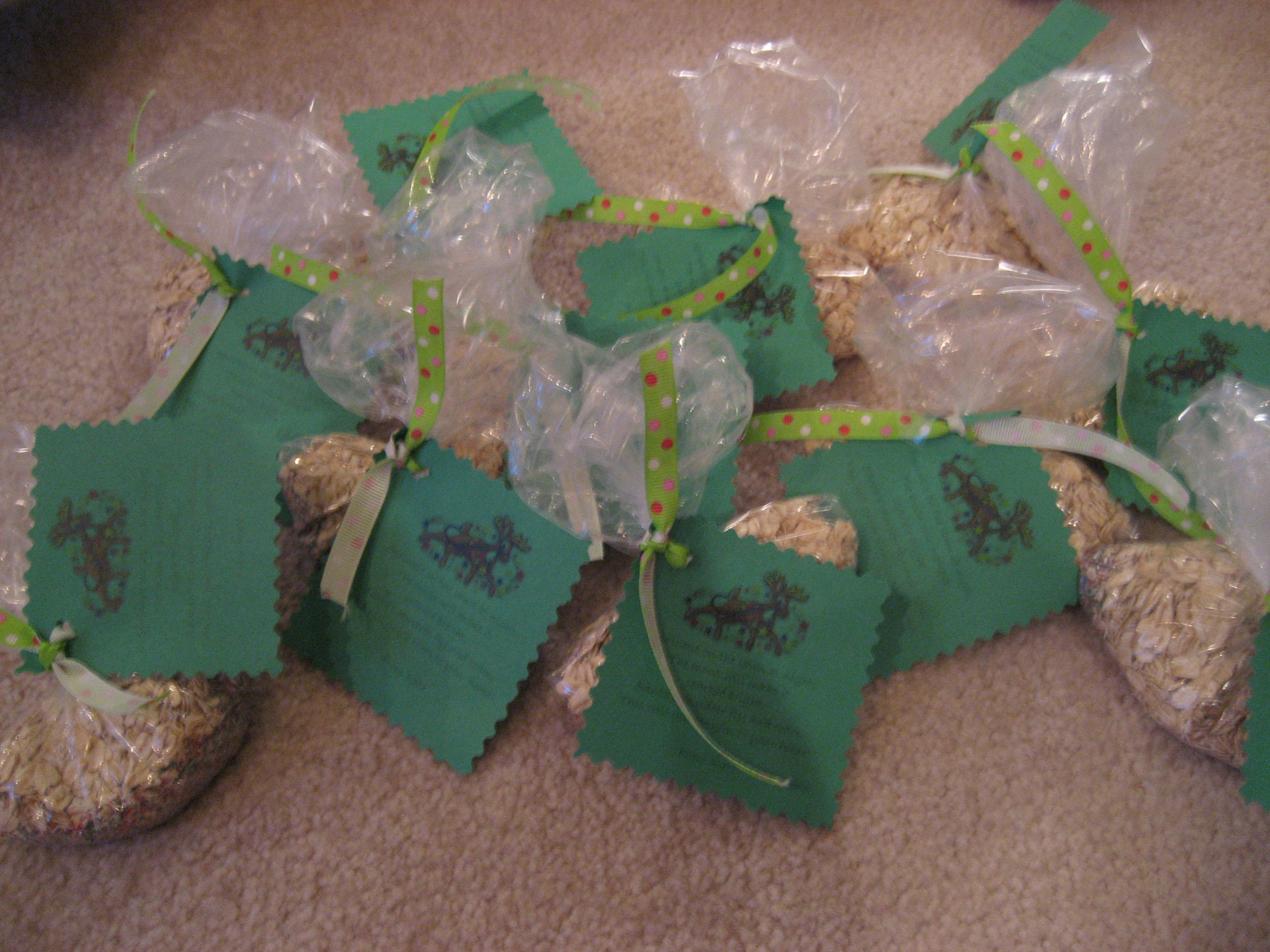 Here's what the gift tag says:
Sprinkle on the lawn at night,
The moon will make it sparkle bright.
Santa's reindeer fly and roam,
This will guide them to your home!
If you're really motivated, you can layer the ingredients in a baby food jar – super cute! The instructions and a picture of that can be found here.
I'd also like to point out that this project is extremely budget-friendly as well! The oatmeal I bought was $1, and I got the colored sugar from the Target dollar bin (I used 3 containers of it, though). I had the baggies and the ribbon already.
And here is the file for the poem! reindeer-food.doc
Cute, simple and cheap – that works for me!
For more Works for Me Wednesday tips, check out Rocks in my Dryer!