When I was in high school, I was in musicals and choir and stuff like that. I haven't sung a serious note in about one million years, but back when my pipes were in shape, I'd sing "A few of my favorite things" from the Sound of Music for almost every audition. I love that song and I could sing it.
So, last night I was thinking about posting and this song just popped into my head, and I thought, "I'll do a post and talk about lots of my favorite things!" I'm like Oprah up in here. Oh, the brilliance. It's stunning sometimes, isn't it? Plus, it's Things I Love Thursday over at the Diaper Diaries, so I thought it'd be perfect to play along. Today I'm gonna tell you about some of my favorite products – just for funzies – no reviewing involved.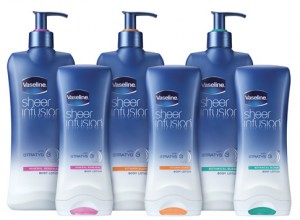 Vaseline Sheer Infusion lotion – this stuff is the best EVER. I generally will buy whatever lotion I can get for free at CVS or Walgreens or Rite Aid, which is how I happened upon this stuff. A couple of uses and I was HOOKED! Now I will ALWAYS buy it when it's on sale and I have a coupon. I've never met a lotion that moisturizes so completely. I currently have a nice stockpile of about 5 bottles. 🙂 It's on ECBs this week at CVS and there are $1.50 off coupons at coupons.com so go GETCHA some.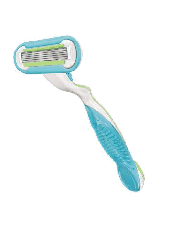 Venus Embrace razor – Best razor EVAH. Once you go Venus, you'll never go back. I also have an incredible stockpile of these babies from drugstoring. I get them at every opportunity, because if I run out, I might DIE. (Also on at CVS this week! Was a coupon in this past Sunday's P&G! Go!!)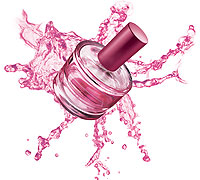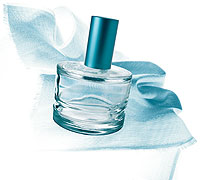 Mary Kay Eau de Toilette – Exotic Passionfruit and Simply Cotton
– these two are my favorite fragrances. I can't pick which one I like better! I love them so much, I got the body wash, scrub, and lotion in each fragrance as well. They are both light and wonderful and make me happy! You can get them from your Mary Kay lady or mine (my BFF Luanne) if you don't have one. Since I like to share the love, I gave Emily and her sister Anna each one of these scents for Christmas!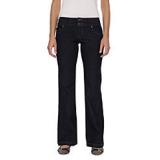 Lands' End Ultra Fit boot cut jeans
– I got three pairs of these on clearance at Sears Lands' End shop a few weeks ago, and I have thrown out (given to Goodwill) all my other boot cut jeans. The fit and style of these are amazing and make all my other pairs unnecessary!!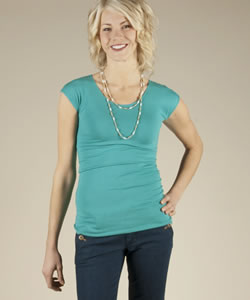 Shade Clothing tops – I have a zillion and one Shade Clothing tees and tanks, and it will never be enough! I LOVE, love LOVE them! They are the best basics ever and the prices are always great!
So, those are a few of my favorite things! For more favorites, check out Things I Love Thursday at the Diaper Diaries.